*Updated September 2022
New technologies like Artificial Intelligence (AI), machine learning, computer vision, and the Internet of Things (IoT) are transforming the way companies manage their processes. While more efficient possibilities have emerged for extracting and accessing data-driven insights, some of the technologies are still in their infancy in terms of realizing their full potential.
According to a recent article published in the Journal of Industrial Information Integration, "Data quality management (DQM) is one of the most critical aspects to ensure successful applications of the Internet of Things (IoT). So far, most of the approaches for assuring data quality are typically data-centric, i.e., mainly focus on fixing data issues for specific values."
The article further states how organizations can benefit from adopting best case practices when looking to expand their presence in IoT.
In this case study, we look at how IoT Community—the world's largest community of experts within the global IoT ecosystem—used our platform to gain data-driven insight into IoT innovation areas within specific industries.
The benefits of IoT
The IoT concept of connected devices that provide essential physical data and then analyze that data in the cloud to offer business insights—presents an enormous potential for many players across many industries and enterprises. Numerous businesses are transforming in order to adapt to this new technology and the connection of their potential products and services.
[Related Article - Using Information Technology Towards Building a Smarter City]
Organizations have made strides in how individuals may use IoT devices since its inception. For example, in the event of an emergency, healthcare practitioners can monitor a patient's condition using wearable gadgets. Also, industrial employees benefit from IoT sensors and AI search algorithms that deliver predictive insights, minimizing downtime and boosting safety.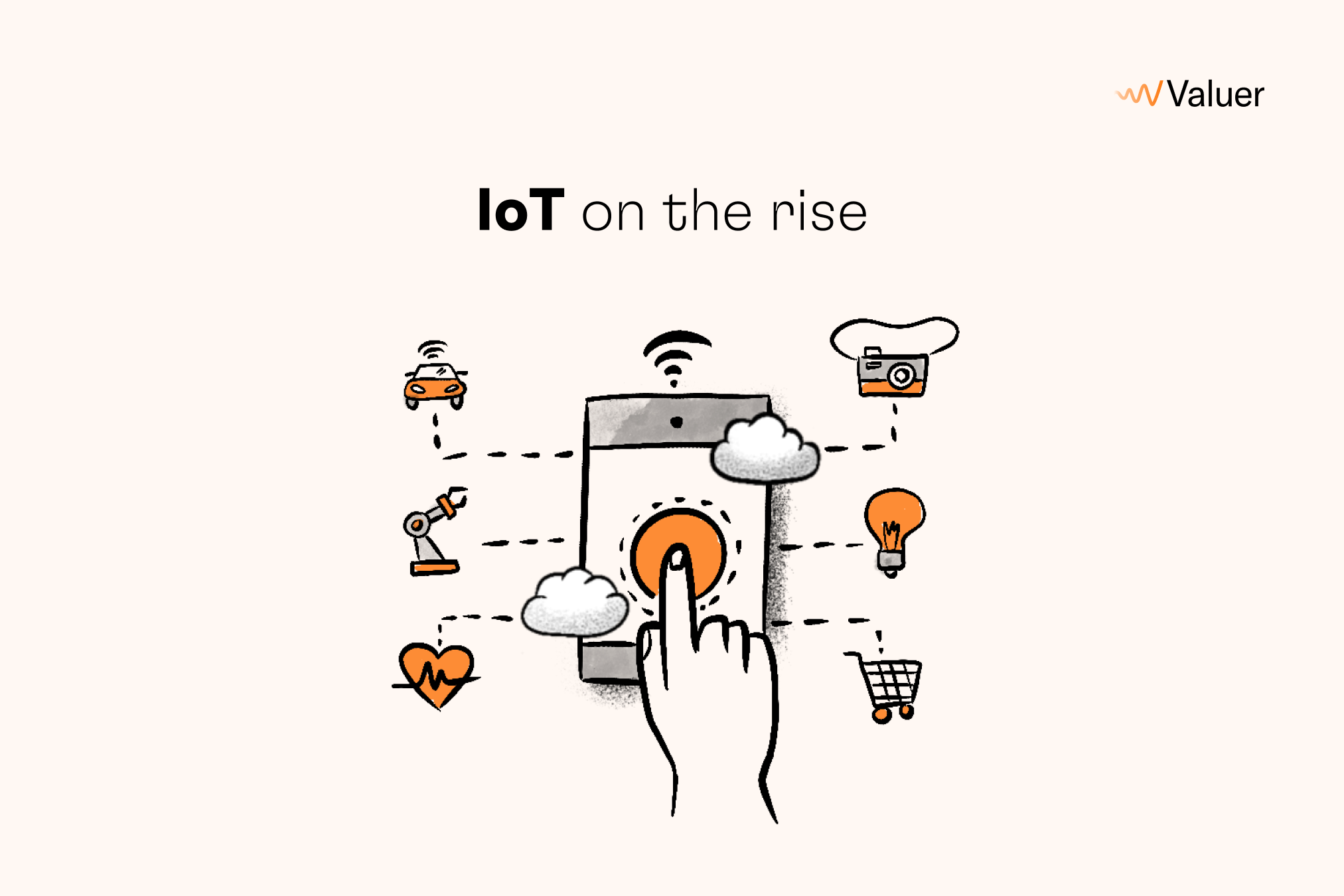 As IT professionals discover new applications for IoT trends, the number of uses will grow. At the same time, the challenges that IT professionals are now addressing with IoT might lead to new, more obvious problems as IoT devices and data continue to expand. The companies that are most prepared for IoT problems and manage rising customer concerns about data privacy will have the most competitive advantage. However, finding the right technology is very difficult.
The challenges of creating a good IoT ecosystem
There are many challenges companies face when looking for IoT solutions with great potential. The first obvious problem is that the technology is still in its inception phase, so there aren't many mature solutions and processes. This also implies that IoT developers don't have a lot of best practices to turn to when in doubt.
Moreover, many IoT systems are poorly conceived and deployed, resulting in complicated setups due to the use of several protocols and technologies. There is also a lack of guidelines for IoT ecosystem lifecycle handling and operations and almost no standardization for device authorization.
IoT ecosystems also have restricted interfaces regarding their communication with safety protocols and apps. Finally, there is currently little focus on establishing strategies for gaining awareness of the safety of a particular IoT asset.
All these challenges imply that picking and manually researching a new technology to invest in can be a significant, labor-intensive process. This was precisely the case for IoT Community - the world's largest community of experts within the global IoT ecosystem.
Who is IoT Community?
The IoT Community is based in the United Kingdom, with operations in Research Triangle Park, North Carolina, and a global reach. Its mission is to center on the implementation and development of IoT in commercial environments, looking to identify and contribute to combating a lot of difficulties as well as technical and operational issues.
The community has over 26,000 members globally, including IoT executives, industry experts, lawmakers, important stakeholders, end-users, evangelists, and visionaries who contribute to the conversation and help determine the IoT sector's future view and direction.
IoT Community supports IoT professionals at every stage of the technological journey, including industrials, enablers, providers, and platforms. They also cover all types of technologies, like applications, security, infrastructure, integration, open-source, etc.
The organization develops and maintains an information resource that is open to the public, with an emphasis on success stories, best practices, and case studies. They also provide virtual and in-person events that allow attendees to exchange ideas and learn from the top brains in the field. They also identify difficulties and collaborate with our members and standards bodies, industry forums, development communities, suppliers, and other organizations to create effective solutions.
The challenge IoT Community was facing
Some of the best IoT ecosystem providers in the world, like Oracle, SAS, Link Labs, Microsoft, Cisco, IBM, Uber, and Hewlett Packard collaborate and support the activities of IoT Community.
The community hosts the industry-renowned IoT Slam conference series and the newly introduced IoT Practitioner, which features world-class and exclusive IoT thought leadership from the IoT elite, highlighting IoT trends, industry standards, and outstanding quality.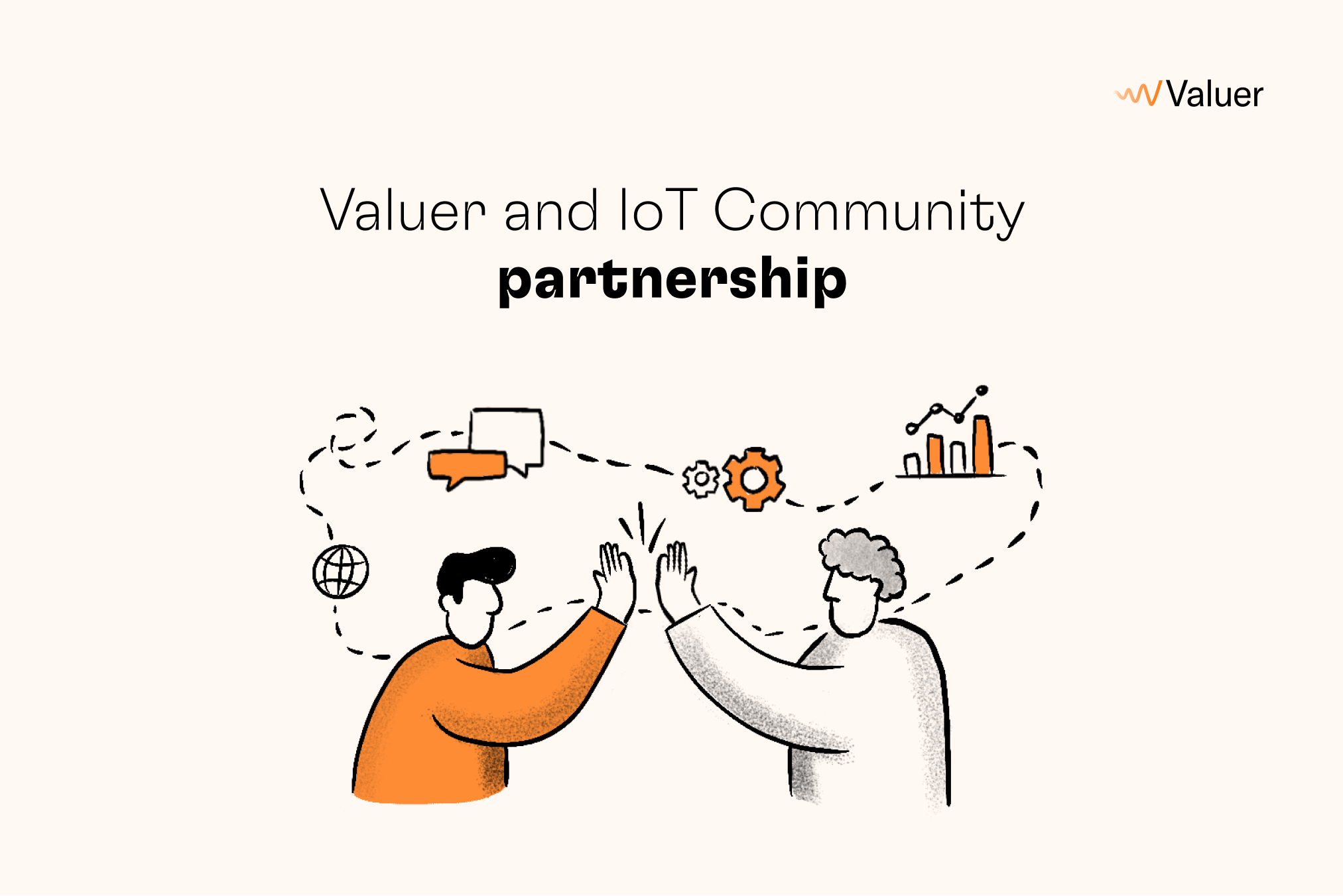 The latter was created with the goal of becoming the go-to resource for business users, giving them access to premium content on IoT use cases and thought leadership content tailored to their specific needs. To that purpose, IoT Community creates research-based and trusted information in-house and in collaboration with partners. IoT Community partnered up with Valuer towards the end of 2020, using Valuer's platform to access data on the IoT potential in various sectors and expand its content development activities.
How did we help IoT Community identify IoT trends?
It's quite challenging to find fresh, inventive prospects across the enormous span of constantly increasing sectors. We built our platform with a feature set that allows our clients to construct cluster maps for various markets, sectors, companies, or technology for that purpose alone. The cluster maps feature was used by IoT Community, allowing them to cut out the most inefficient phase of the scouting process and concentrate their efforts on what they'll do if they locate a promising technology.
Six volumes of intelligence reports were produced as a result of the partnership, each one geared to a particular industry with the potential to embrace IoT trends and technologies. Manufacturing, agriculture, smart cities, and healthcare were some of the sectors addressed in our reports.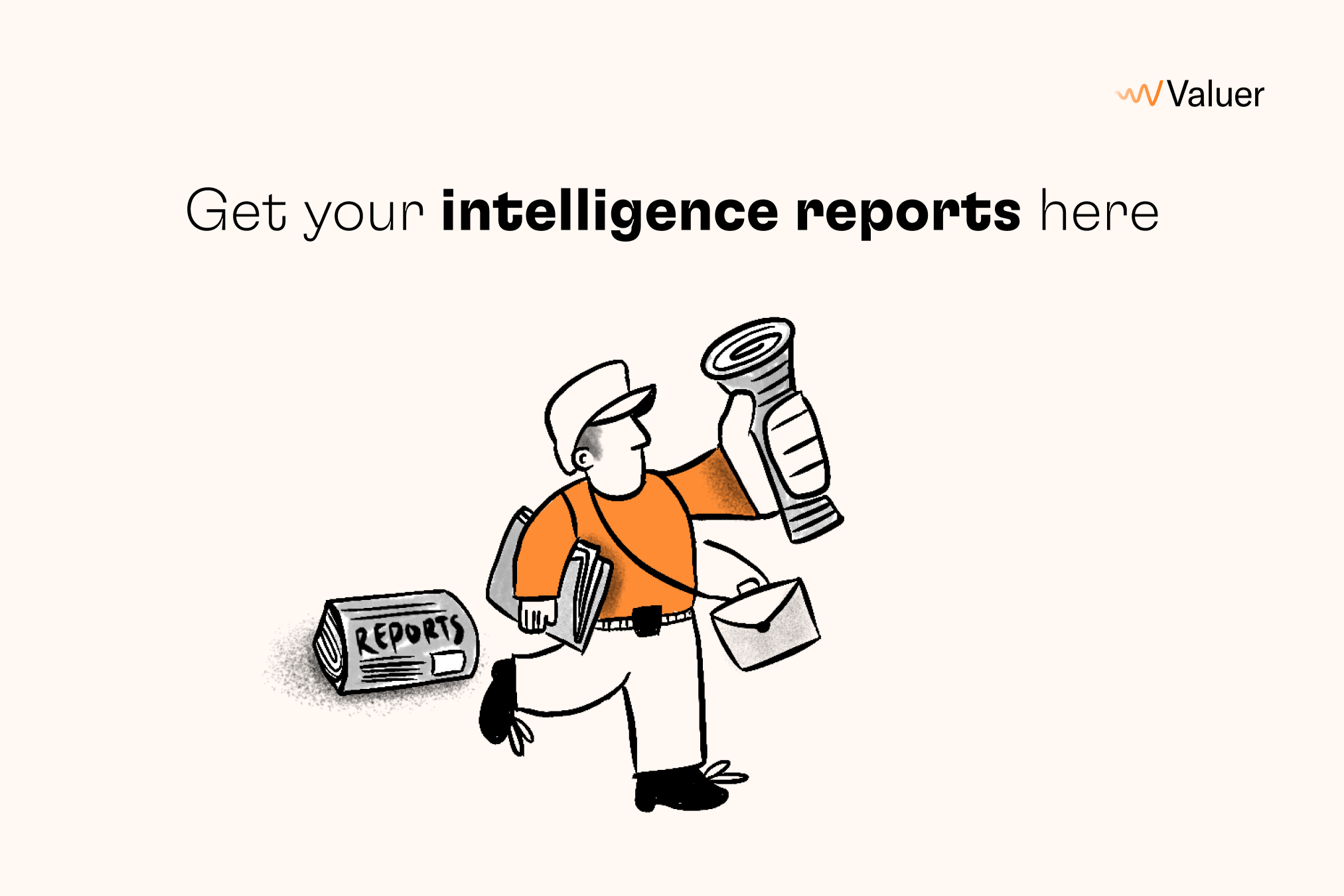 Each report, which is published monthly, was created with the goal of examining the innovation ecosystem within a particular sector, as well as the accompanying trends, business models, and technology. The papers include results on both the "big picture" and specific solutions as well as data analysis of clusters of firms developing comparable technologies and five case studies on representative companies.
Thanks to this partnership, IoT Community received access to Valuer's innovation methodology, which combines an AI search algorithm with a team of dedicated in-house researchers. Our AI-based platform now has over 500,000 companies, offering the IoT Community a pool of data that can be used to derive IoT trends about various aspects of the industry, such as popular business strategies or next-generation technologies, while customizing it to adapt to their data-driven approach.
Data-driven insights and IoT intelligence
IoT Community has used Valuer's data-driven AI search algorithm to acquire insight into IoT trends and innovation areas across various sectors during the last year, gaining valuable insights and mapping out potentially successful IoT technologies. When speaking with David Hill, Executive Director of the IoT Community, he had this to say:
"As more of our members seek ways to rethink how their businesses can fully embrace the Internet of Things, they change relationship-based decision-making to data-driven ones. Valuer brings a proven methodology which we look forward to making available to our members as we roll out the collaboration with Dennis [Dennis Juul Poulsen—Valuer CEO] and the team."
Our overall perspective
High-growing sectors are characterized by intense competition and limited access to data at the same time. The research process can last very long, and teams lose a lot of valuable time trying to find data instead of focusing on their internal technology processes. Keeping up with the ever-changing technological landscape can also be a challenge, as you can come across a new solution each day.
As in the case with IoT Communities, success in navigating the rapidly expanding landscape of IoT is destined to be found in the adoption of process-based models that allow companies to organize and improve the quality of data.