*Updated December 2022
Adapt to evolve
A thorough business model is the backbone of your business. However, as your company grows and the market demands change, you will need to test and tweak your model regularly to have a successful company. That process requires a lot of planning and strategizing. The idea is to understand the needs of your customers, innovate your service, and identify new streams of revenue.
How the pandemic shifted market demand
The COVID-19 pandemic forced many companies to embrace new models for business fast. If you're interested to learn more about what is a business model and how they are changing to meet the demands of the future, be sure to check out our related article below:
[Related Article - Rethinking Your Business Model For The Future]
According to recent studies from New Royal Mail, seven in ten companies needed to revamp their company's model to survive during the pandemic.
Here are some examples of these successful companies that adopted new models and what emerging markets are thriving today.
Companies that have embraced new business models
Most of us know Netflix as the one of the largest online streaming services that sells monthly subscription packs to its customers. However, most of us do not know that its journey through the business ecosystem was not easy. In the course of its 22 years of existence, the company underwent multiple strategic corporate development stages.
Namely, Netflix started off as an online movie rental service that worked on a traditional pay-per-rental model. Customers did not need to go to DVD stores anymore. Movies came to them, which took customer experiences to a whole new level.
Over time, Netflix reinvented its corporate plan and switched to a subscription-based business model, where users could lease a DVD for a fixed monthly fee.
At the very peak of their DVD business, Netflix decided to rebrand again and shifted to online streaming. This emerging market allowed them to expand globally. In 2010, the company first began its international expansion to Canada. Today, Netflix is available in over 190 countries.
Finally, they started producing their original content. As of the third quarter of 2020, Netflix subscribers numbered 195.15 million.
With car sales plummeting across the globe due to the pandemic, David Dodge managed to sell more cars in July 2020 than in any previous month during its 16-year existence. So, how did they do that? The answer is simple – they understood that the COVID-19 pandemic changed consumer buying habits. Even the most motivated buyers and car enthusiasts hesitated to visit the dealership. That prevented their sales staff from working their magic to attract new leads and boost sales.
To drive customers, car salesmen were determined to innovate services and improve customer experience. They decided to emphasize selling online and delivered cars to customers. David Dodge created a business development center to consolidate online leads. They expanded their lead generation strategy, too. Their salespeople now use phones, text messages, email, and Zoom to communicate with prospective customers. They started using FaceTime to join customers on test drives, which allows them to meet the social distancing measures. A complete overhaul of their customer experience strategy.
The results of a new business model were impressive. While the company did not sell a single car in April, they sold 216 new and used cars in May. The dealership thrived in June when the company sold 253 vehicles.
During China's lockdown in late January, JD.com was the only e-commerce brand that delivered products consistently and on time. While customers ordering from its competitors such as Alibaba struggled to receive their orders, JD's iconic red, three-wheeled delivery carts dominated city streets, promising same-day and next-day deliveries. According to reports, the company's revenue sits at $83,505.
For e-commerce companies, it is crucial to have a reliable manufacturing software solution. The example of JD.com backs me up on that. As one of the largest e-commerce platforms, JD needed to collaborate with its merchant community fast to optimize product supplies and predict market demands.
However, what really helped JD.com stand out in the competitive market during the COVID-19 lockdown is its virtual parties. Namely, they understood that the complete shutdown of bars and nightclubs was disastrous for alcohol brands. That is why they teamed with Taihe Music Group (TMH) and many global liquor brands to create online clubbing experiences during the lockdown.
Namely, once weekly, JD live-streamed a three-hour performance by TMG's performers on its streaming platform. During the virtual party, users could order liquor and get them delivered to their doors with one click. According to JD, whiskey sales increased eightfold when compared to purchases from the previous day.
The company emphasizes they plan to continue hosting live music events to sell a wide range of products.
During his first public appearance as the new CEO of Microsoft, Satya Nadella announced crucial shifts in the IT conglomerate's corporate development. From day one, he talked about cloud-first and mobile-first business models, without even mentioning Windows.
Nadella announced the company's business development that focused on the embracement of cloud infrastructure. What surprised the industry professionals the most was the fact that Nadella announced partnerships with Microsoft's major competitors, including Amazon and Salesforce, to improve its products, such as Azure cloud, the Office package, and Cortana.
These organizational changes made by Satya Nadella reflected the future of Microsoft. That meant moving away from its traditional products, such as phone hardware and operating systems. Microsoft now focuses on the cloud and subscription-based plans.
That way, Microsoft strengthened its role in the fierce IT business ecosystem. Its Azure cloud computing platform has become a digital nerve center for many companies. The Teams communication platform that uses AR is crucial for many remote teams, especially since the outbreak of Coronavirus. As of April 30, 75 million people use the Teams app, up from 20m in late 2019.
[Related Article - The Most Innovative Companies in the World]
Apple's business model has significantly changed over the past few years. The company's strong online retail efforts allowed it to thrive in the middle of the COVID-19 crisis. While all of its 500 stores across the globe were closed, Apple maintained its revenue thanks to growing online sales. They even managed to launch a new iPhone, iMac, and MacBook Air. According to its latest report, Apple generated a September quarter revenue of $64.7 billion.
Over the past few years, Apple has also announced its business strategy. During the Apple Special event in 2018, Lisa Jackson, a VP of Environment, Policy, and Social Initiatives emphasized the company's radical business model change. According to Jackson, Apple set high environmental goals, wanting to gain a sustainable competitive advantage in the next few years. She explained that Apple's goal is to design durable hardware and software that lasts as long as possible. Now, you are probably wondering how the company would generate revenue if its products are not replaced frequently.
The answer lies in shifting from product production to a SaaS revenue model. During the company's fiscal fourth-quarter earnings call, Apple's CEO, Tim Cook, highlighted that the company understands the demand for subscription-based services and that some steps have already been taken:
"We are cognizant that there are lots of users out there that want sort of a recurring payment like that and the receipt of new products on some sort of standard kind of basis and we are committed to make that easier to do than perhaps it is today."
Back in 2015, Chipotle Mexican Grill dealt with many scandals, such as an E. coli outbreak and similar food safety issues. A negative reputation harmed the company's sales that fell by one-fifth the following year.
However, the Coronavirus pandemic was a chance for the fast-food chain to regain its reputation and strengthen revenue. Namely, Chipotle significantly changed how they prepare food. Practices recommended by the Centers for Disease Control and Prevention, such as washing hands between tasks or applying hand sanitizer, have become mandatory for their employees.
During the Coronavirus lockdown, Chipotle focused efforts on orders for pickup. They created digital kitchens that organize online orders for pickup at restaurants that did not have them. The number of digital orders skyrocketed. In May, the company hired 8,000 new employees, while in July, they hired 10,000 more. That helped them gain a competitive edge and hit new all-time highs in a turbulent COVID-19 era, where many restaurants struggle to survive. Chipotle was able to tweak its customer experience strategy to meet market demand.
Ready to embrace a new business model?
Those are just some of the numerous examples of successful companies that tweaked their business models to stay competitive in the fierce market. All of them managed to listen to their audiences, understood their demands, and adapted accordingly. While some companies like Netflix have gone through several strategic changes, others needed to that near-instantly due to the pandemic.
However, before you start planning your new business model, you first need to understand the difference between your company and strategy. While these two concepts usually go hand in hand, they are not the same.
Your business strategy is a set of tactics that determine which markets you will serve, allowing you to create a unique value proposition. A business model, on the other hand, is the way of generating revenue.
And, that is exactly what the examples mentioned above show. They represent companies that continued to sell to their same audiences but identified the best business ideas and found new ways of getting paid.
What Valuer can do is be the middle man between strategy and business model for any company. With our innovative workflow, we bring a next-generation model of open innovation that drives a data-driven mindset into your corporation. This means that we make startups both users and co-creators, resulting in innovative ideas for your organization that can transform your business model.
What business model do you use? Are you ready to tweak it? We are listening!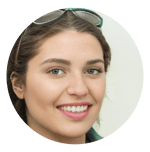 Guest Author:
Jolene Rutherford is a marketing specialist - turned blogger, currently writing for technivorz.com. Interested in digital marketing and new technology trends.