As we start to crawl out of our pandemic lockdown modes and start to get reacquainted with a social and professional life without restrictions and social distance mandates, a rubber band effect has begun and is currently in full swing. The number of concerts, shows, sporting events, and all sorts are full tilt, with everyone missing that life once lived circa 2019. What has become evident is that people are trying extremely hard to make up for lost time.
In that vein, the number of conferences, events, summits, lectures, etc., are also saturating the market. If you were to Google "best AI conferences," you are sure to get a bombardment of hundreds of events, all claiming to be the biggest and best AI event in the world.
Surely not everyone can be number one, and truthfully, the best AI conference is subjective. For one, what you're looking for in an event and want to get out of one depends on your professional needs and personal interests in the matter– one person's trash is another's treasure.
With that said, in this article, we are taking a look into the world of AI conferences to generate a list of the top AI events. The list consists of a wide range of different events and topics, all pertaining to artificial intelligence, along the lines of AI applications, innovation, trends, and other areas of interest.
[Related Article - AIs, Algorithms & Machine Learning: Which is For You?]
Hopefully, this article will save you some time when it comes to looking for the right AI conference to mark on your calendar, and hey, maybe you'll find one of these AI events in your neck of the woods.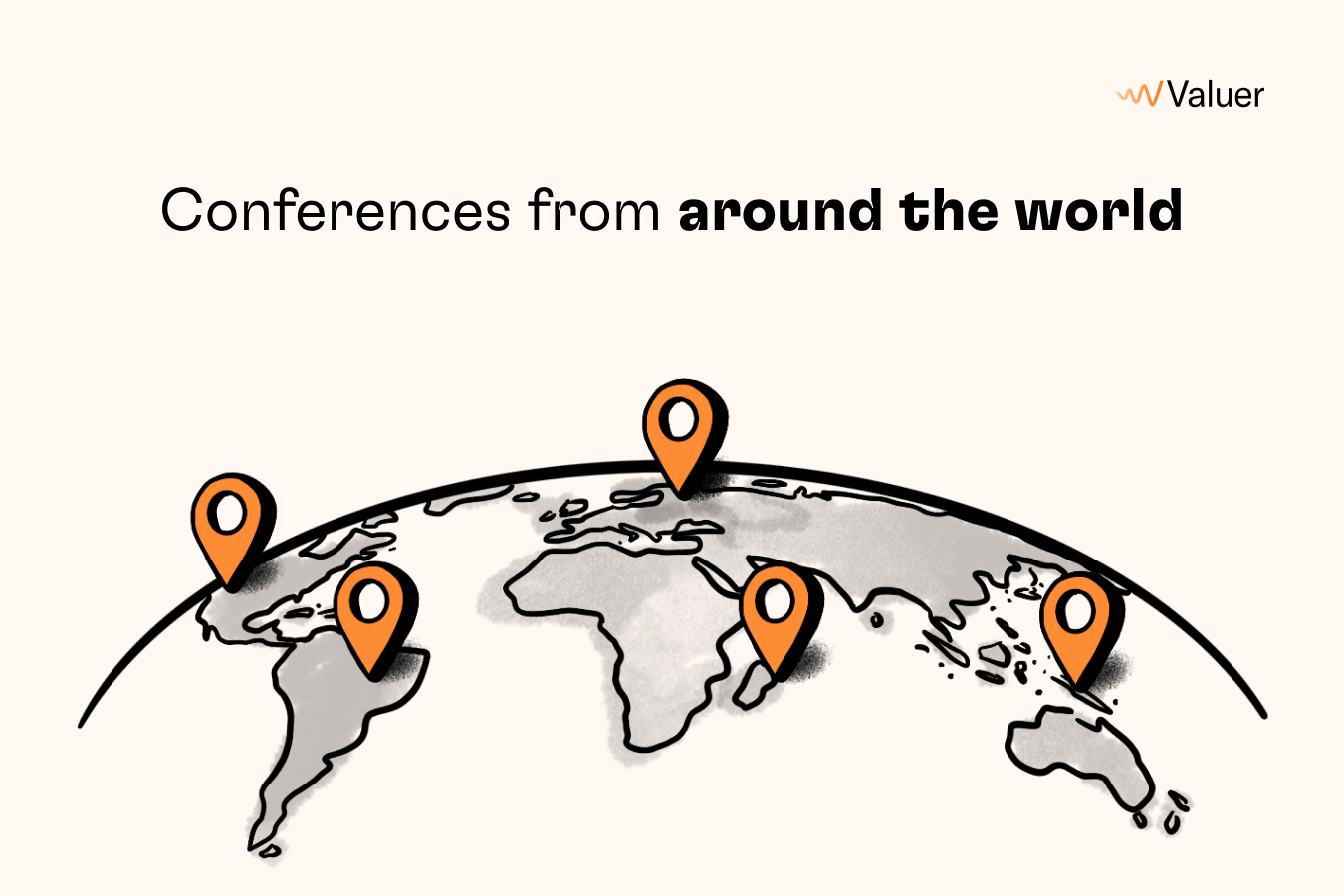 The top AI conferences and events internationally

---
Cannes, France | 14 April 2022 - 16 April 2022
World Artificial Intelligence Cannes Festival is one of the biggest AI events in the field of Innovation and Futuristic Solutions. It will be led by over 100 speakers who will mainly talk about 5 topics: Society, Future, Strategy, Technology, and Applications in AI.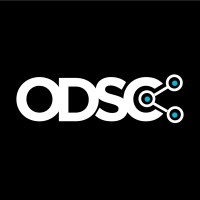 ---
London, The United Kingdom | 15 June - 16 June
This is one of the largest AI events concerning applied machine learning conferences that lasts for 3 days, with an extra day for a mini-boot camp. ODSC East 2022 will be held both online and onsite. Join and learn from 3 full training days and 2 talks/workshops days that include talks, training, and workshops in the field of machine learning knowledge, technologies, and innovation.

---
Montreal, Canada | 4 May 2022 - 5 May 2022
World Summit AI Americas is known for bringing the brightest minds in the field of Artificial Intelligence. These are leading industry speakers and influencers from business, science, and technology. The main idea is to bring the whole ecosystem together, from startups to all the big tech companies who are keen on discussing their knowledge through conferences, interactive workshops, and networking on AI trends, innovations, and applications.

---
Santa Clara, The United States | 11 May 2022 - 12 May 2022
This AI conference is one of the biggest AI & Big Data event series that will be held in Santa Clara on the 11th-12th May 2022. The main focus is put on the latest AI innovations, applications, and strategies to drive businesses forward. It will be led by specialists who want to share their knowledge with ambitious enterprise technology professionals in industries like manufacturing, transport, supply chain, insurance, financial services, energy, etc.

---
Prague, Czech Republic | 27 May 2022 - 29 May 2022
Machine Learning Prague aims to gather ML practitioners, those who are interested in AI trends and innovation, and the people who want to learn more about applications and technologies. There will be 45 speakers and over 500 attendees who will participate in workshops, lectures, and networking.

---
London, The United Kingdom | 15 June 2022 - 16 June 2022
The AI Summit London will guide you through the journey of business transformation as well as AI trends and innovations. Whether you're implementing or optimizing AI tech, the event will provide you with unmitigated access to the information and tools to help bring your business plans to life.

---
London, The United Kingdom | 16 June 2022 - 16 June 2022
This AI event focuses on big data topics, for instance, successful application of data analytics technologies, data visualization, ML pipeline building, data storage options, etc. Big Data Analytics will consist of two sessions that cover a data-driven approach to business and relations with customers. As well as the challenges with data analytics.

---
New Orleans, The United States | 19 June 2022 - 24 June 2022
This upcoming AI conference focuses on topics such as object recognition, motion estimation, deep learning, etc. It will be divided into workshops, main conferences, and an expo led by specialists in those respective fields. CVPR is one of the most prominent AI events in computer vision and pattern recognition.

---
Las Vegas, The United States | 19 June 2022 - 23 June 2022
With seven tracks of talks covering the commercial use of machine learning, Machine Learning Week is one of the largest AI events in the robotics industry. This AI conference is mainly focused on new technologies, innovations, trends, and applications in machine learning, and it is led by the best keynote speakers and specialists in this field.

---
Toronto, Canada | 22 June 2022 - 23 June 2022
This AI event will be held in person, with interactive seminars, targeted breakout learning, and chances for face-to-face networking. Attendees who are unable to attend in person will be able to watch the conference online. Join and learn from the best minds in AI, Big Data, Analytics, and ML and learn the new trends, applications and innovations.

---
Munich, Germany | 28 June 2022 - 29 June 2022
This AI conference is all about data. More specifically, making sense of your data and how that is becoming increasingly important for any contemporary predictive organization. You will gain a thorough grasp of your data, AI trends, and the most up-to-date AI applications as well as technology at the ML Conference. Join and learn from experts.

---
San Francisco, The United States | 24 October 2022 - 28 October 2022
QCon in San Francisco brings together the world's most innovative senior software engineers, architects, and team leads across multiple domains to teach about their real-world implementation of new AI trends, practices, and innovations.

---
Montreal, Canada | 21 August 2022 - 25 August 2022
The International Association of Pattern Recognition's flagship conference, ICPR 2022, is held every two years. It's focused on all subspecialties of pattern recognition, professionals working in computer vision, image, sound, voice, pattern recognition, machine intelligence, and other AI applications. Participants can use this event to refresh their knowledge and develop their abilities. Join and learn more about AI innovations and applications from the brightest minds.
---
Amsterdam, The Netherlands | 1 September 2022 - 2 September 2022
This AI event focuses on artificial intelligence and intelligent systems, as well as their real-world applications. IntelliSys is regarded as one of the most prestigious AI conferences. The purpose is to provide a premier forum for scholars and industry practitioners to exchange new ideas, AI trends, research findings, and development experiences in a variety of sectors.

---
Brussels, Belgium | 14 November 2022 - 15 November 2022
This upcoming event will take place in Brussels, Belgium, from November 14th to 15th. This AI conference focuses on the importance of data as well as the research led by many dedicated people who are working throughout the world to ensure appropriate data usage and privacy. Join and learn the importance of privacy as a shared value in our society.

---
Tel - Aviv, Israel | 23 October 2022 - 27 October 2022
This conference is a bi-annual scientific event focused on Computer Vision. The most promising startups and industry leaders that are pushing the frontiers of computer vision, machine learning technologies, and AI innovations will be shown at ECCV 2022.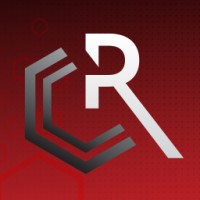 ---
Boston, The United States | 10 May 2022 - 11 May 2022
The Robotics Summit & Expo held in Boston is a multidisciplinary educational event that focuses on topics related to the design, development, manufacturing, and delivery of commercial robotics and intelligent systems products and services. Join and learn new AI innovations and trends from specialists in this field.

---
Berlin, Germany | 7 June 2022 - 8 June 2022
The Rise of AI Conference, held in Berlin, has six years under its belt and has got a spot in this list of top AI events. The main focus here is to create a robust European AI ecosystem for the greater good. Every year, over 2,000 policymakers, researchers, entrepreneurs, business executives, and investors convene at Rise of AI to explore, control, and deploy the trends and applications of artificial intelligence.

---
Amsterdam, The Netherlands | 16 June 2022 - 17 June 2022
Join the TNW Conference and learn from industry experts who will talk about applications and innovations in Artificial Intelligence. There's something for everyone, from growing your business and increasing your ROI to contending problems and overall knowledge. You will meet international tech executives, politicians, startups, scale-ups, and general tech lovers.

---
Las Vegas, The United States | 19 June 2022 - 24 June 2022
Deep Learning World is the flagship AI conference for deep learning applications in the business sector. The goal of this event is to promote breakthroughs in the value-driven operationalization of existing deep learning approaches. Join and learn the most recent AI trends and solutions.

---
Cleveland, The United States | 3 August 2022 - 5 August 2022
MAICON is the upcoming AI conference. It aims to gather the brightest minds in marketing and AI to help you learn, grow, and accelerate your marketing AI journey. The three main topics will be increasing revenue, boosting efficiency and productivity, and increasing the return on marketing investment.

---
Las Vegas, The United States | 16 August 2022 - 18 August 2022
This upcoming AI conference is focused on delivering insights for those working with Artificial Intelligence. Moreover, it is also about the importance of AI in the retail industry and understanding its possibilities. Join and learn from the specialists in this field.
---
Amsterdam, The Netherlands | 20 September 2022 - 21 September 2022
This conference is a demonstration of next-generation Big Data technology and strategies. It is an opportunity to learn about the practical and effective deployment of AI and Big Data as well as the trends and innovations. Join and learn from the specialists in this field.

---
Arlington, The United States | 10 October 2022 - 13 October 2022
During this AI event, you can meet the inventors, companies, solution providers, and media impacting the future of Conversational AI, Ambient Computing, the Metaverse, and more. At the Voice22 event, you have the opportunity to learn about new solutions for the optimization of your organization's operations as well as the new AI applications and AI innovations.

---
New Orleans, The United States | 28 November 2022 - 9 December 2022
The 36th Annual Conference on Neural Information Processing Systems (NeurIPS 2022) is an interdisciplinary gathering of researchers. This AI event focuses on machine learning, neuroscience, statistics, optimization, computer vision, natural language processing, life sciences, natural sciences, social sciences, and other related fields.

---
Incheon, South Korea | 18 September 2022 - 22 September 2022
Interspeech is the world's largest and most comprehensive AI conference on research and technology. It emphasizes interdisciplinary approaches to speech science and technology, from basic ideas to sophisticated applications. Learn about new trends and innovations in Artificial Intelligence from specialists in this field during Interspeech 2022.

---
London, The United Kingdom | 23 June 2022 - 24 June 2022
This AI event is all about technology and the future. The schedule includes several stages of speeches by global industry experts, centered around a fully catered networking space, with an emphasis on producing practical inspiration and real-world collaborations. Join and discuss the future of your industry in terms of AI and its application.

---
Dubai, United Arab Emirates | 14 September 2022 - 15 September 2022
This conference focuses on Artificial Intelligence & analytics trends. Tech leaders will discuss the promising future of emerging technologies across various departments and sectors under the theme Digital New Normal: Paving the way for Enterprise Al & Analytics.

---
Dubai, United Arab Emirates | 10 October 2022 - 14 October 2022
This is one of the world's largest AI events for technology and industry. Gitex Technology Week, held in Dubai, brings you six shows with over 4000 exhibitors and over 1000 expert speakers. It's a massive event that will bring together the tech world and showcase the latest in innovation.

---
Online | 9 November 2022 - 9 November 2022
Women in AI is about the most recent technological developments as well as practical examples of how to apply AI trends and innovations to business and societal concerns. The unique combination of academia and industry allows you to interact with AI pioneers at the cutting edge of research while also investigating real-world case studies to learn about the business benefit of AI.

---
Berlin, Germany | 26 April 2022 - 28 April 2022
Every year, the Telco AI World Summit brings together leading experts and a high-level executive audience to debate and present AI, analytics, and automation application cases. If you want to transform your business with the help of artificial intelligence, then this AI conference is for you.

---
San Francisco, The United States | 27 June 2022 - 30 June 2022
This upcoming event will take place in San Francisco from June 27 to 30. Four days of industry luminaries' keynote addresses, technical workshops, hands-on training, and networking opportunities are meant to allow you to transform your organization with the power of Data and Artificial Intelligence. Increase your knowledge about the innovative AI trends and applications from the brightest minds in the industry.

---
Dubai, United Arab Emirates | 18 May 2022 - 18 May 2022
DAICON event is concentrated on Artificial Intelligence in various sectors, for example, banking, healthcare, tourism, as well as the oil and gas industry, which are the top players in big data analytics. This conference is a perfect platform that enables organizations and individuals to expand their network in the world of Data, AI, and the Cloud.

---
Online | 24 May 2022 - 26 May 2022
Data 2030 Summit aims to gather the Data Management community in one place and discuss ways of enabling faster Data Innovation and AI deployment across the industries by creating a modern Data Management strategy and platform.
---
Online | 27 October 2022 - 29 October 2022
This event brings together outstanding technologists and the world's most inventive enterprises to discuss how technology might enhance people's lives. Reuters Momentum will give insight into the environmentally friendly practices led by Algorand and how it serves as a vital tool to boost sustainability in the blockchain space.
AI conferences and beyond
In this list, compiled of the top upcoming AI conferences in the world, we found a good mix of in-person live AI events, virtual events, and hybrid ones as well. The emphasis of each of these events revolves around some facet of AI, whether it is Machine Learning (ML) or Natural Language Processing (NLP) or about applications, trends, innovation, etc., within the AI umbrella.

Events and conferences in general, not only the ones concerning AI, have been growing in popularity, especially when it comes to hybrid and virtual events. Of course, with the whole Pandemic situation, it's logical that these conferences would become increasingly attractive.
But as restrictions get lifted and people get more comfortable with large crowds again, joining conferences live will undoubtedly become the preferred method of interaction. Networking with industry peers is a huge draw and is something that just isn't the same unless it's in person.
Hopefully, this article has inspired you to mark one of these AI events and put it on your calendar for this upcoming year. But if you're interested in other conferences outside of AI, you can also take a look at our events calendar to see hundreds of other international events coming up in the near future.