According to Forbes, automation in manufacturing should dominate the 2022 business agenda. And when R&D engineers look for ways to introduce automation in manufacturing, they look for technologies that are a part of the future, which translates into a competitive advantage, but that can also be used today.
This is a part of the future-proofing efforts of R&D teams - seeing whether trends that are hot today are viable for use in the future. After all, risk analysis is crucial before making any decisions regarding a move towards automated manufacturing.

That's why in this article, we'll present you with the biggest and most promising automated manufacturing trends in 2022. And we don't use "trends" in the sense of "fads" but rather in the sense of technologies that are capable of pulling their weight and offering value to manufacturing automation companies, both today and in the future.
And with R&D in manufacturing (and automation) at the center, we'll go over powerful technologies that can streamline productivity, boost efficiency, generate actionable insights, and cut costs. We'll provide overviews of the type of intelligent automation in manufacturing, cover the benefits and drawbacks, and show you how mature each technology is - whether it's still working out its kinks or in practical use already - so you can decide for yourself whether it's time to adopt it.
Intelligent automation in manufacturing for 2022 and beyond
Below, we will go over various technologies being applied and developed for intelligent automation in manufacturing. We will go into an overview of the technology and then talk about its maturity.
Digital transformation
As a significant aspect of industry 4.0, digital transformation affects each aspect of a business and industries at large. For instance, it has to do with digitizing customer relations, sales, and marketing. However, the digital transformation in manufacturing is also growing. In the words of IndustryWeek editor-in-chief Travis Hessman, the age of digital transformation is about "synthesizing data and making it dance."

The role of digital transformation in manufacturing is quite significant because it provides a significant boost to productivity, efficiency, and even quality of automated manufacturing and its yield. It includes both hardware and software products, and you'll find that it's an umbrella term for some of the trends that'll follow.

Let's take a brief look at some digital transformation technologies that are significant for automation in manufacturing:
Digital twins: Digital twins are virtual versions of physical devices, and they help R&D engineers to run cost-effective simulations that use real-world data from IoT sensors, etc., to create an accurate model. R&D engineers can then combine the data with AI analytics tools in VR to assess the product or process.


Data analytics: Automation in manufacturing is impossible without analytics on machines, systems, operations, etc. Analytics are used to assess the situations in real time, but also for predictive purposes, like forecasting malfunctions, future needs, potential updates, and so forth.


Autonomous manufacturing automation systems: Think cobots, industrial robots, autonomous vehicles, drones, autonomous assembly lines, etc.


IIoT: Industrial Internet of things.


AR and VR: Augmented reality and virtual reality can both be used to speed up prototyping, which is ideal for R&D engineers to improve maintenance and simplify inventory management.
3D printing: Making physical objects based on digital models.
All in all, digital transformation through intelligent automation in manufacturing is set to give companies a significant competitive advantage when it comes to streamlining workflows. That's why manufacturers will continue to invest in digital transformation both in 2022 and 2023.
How mature is the technology?
Although digital transformation contains multiple sub-sectors, which makes giving a single answer complicated, we can say that overall, the technology is ripe for the picking. It's already been adapted in various online processes, and moreover, digital transformation in manufacturing is already being used with success.
There are case studies of big companies like Cisco, Tetra Pak, and Porsche that used digital transformation technologies to improve various aspects of production. However, a lot of the technologies mentioned above are still far from the finished product but show immense promise.
IIoT (IoT) & automation in manufacturing
IIoT stands for the Industrial Internet of things, a subcategory of the IoT (Internet of Things) which focuses on IoT in manufacturing industries. IIoT diverges from IoT as it doesn't revolve around consumer electronics but rather operational technology, including processes, interfaces, supervision, data, control systems, etc.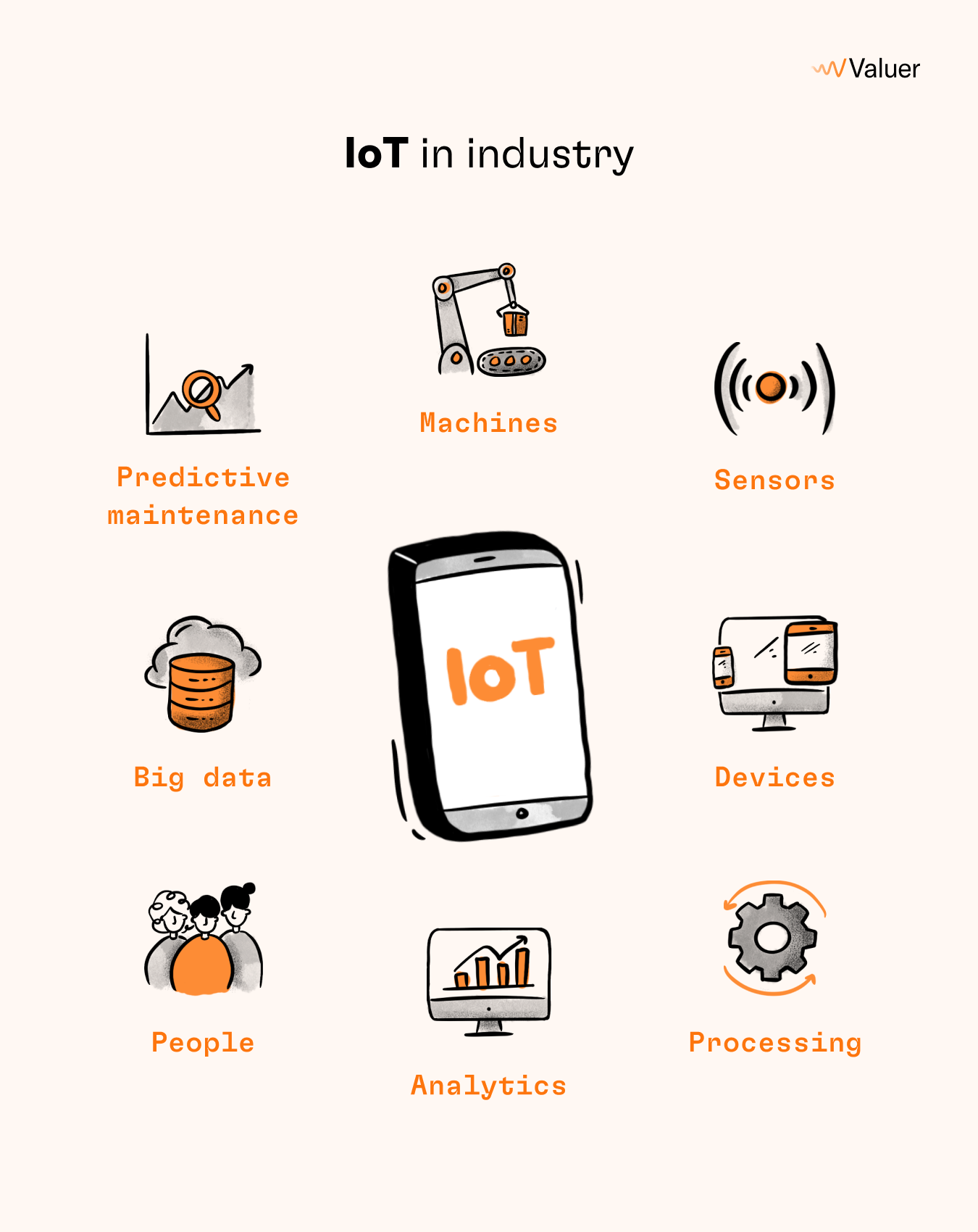 IIoT is a significant part of Industry 4.0 in that it uses big data and analytics to improve operational efficiency. As it builds a bridge between the digital and the physical, IIoT is basically like IoT in industrial automation, which is also why IIoT is a significant part of automation in manufacturing.

IIoT works in conjunction with the other types of intelligent automation methods we're talking about. For instance, for IIoT in manufacturing industries to improve workflows, it uses big data and machine learning to facilitate, amongst other things, machine-to-machine communication. The sort of automated manufacturing that IIoT provides reduces the margin for human error, simplifies monitoring, and boosts efficiency and reliability.
Furthermore, it allows us to make better data-driven decisions based on the gathered analytics, including predictive maintenance and supply chain clarity. It can even help improve energy efficiency, which is a significant step toward sustainability in manufacturing. IoT in industrial automation can also include software processes within manufacturing, robotics, medical devices, etc.
How mature is the technology?
McKinsey predicted the IIoT market will reach $500 billion by 2025, but others are even more optimistic and forecast a number of over $933 billion by the same year. But how about today?

The IIoT market is maturing rapidly, and versatile applications for the technology make it all the more valuable. Early adopters have reported significant benefits; McKinsey reports that a large global energy company– which remained anonymous in the report– used IoT to reduce production costs by 33% over a period of 5 years.
In a survey from as early as 2015, 12% of companies reported using IoT in manufacturing, 18% had invested in IoT projects, and 27% were still evaluating its potential. Moreover, an - at this point - old report from 2015 prepared by the American Society for Quality found that leveraging this technology in factories leads to 82% better efficiency, 49% fewer product defects, and a 45% increase in customer satisfaction. And take into consideration that the technology has come a long way since 2015.
Though not without its challenges - like the need for secure management of both the digital and physical components of the systems and training employees to use the tech - IIoT is ready to be implemented as a part of intelligent automation in manufacturing.
AI in manufacturing automation
AI in manufacturing allows for the intelligent automation of complex tasks and improves various processes and workflows in a plant. For instance, AI helps with the visual inspection of assembly lines and other parts of the manufacturing process. For instance, in quality control, AI is combined with smart cameras to speed up quality inspection and in some cases improve accuracy.
[Download our free report - Innovating Sustainability: The Future of Manufacturing]
Once the AI is trained on the primary parameters of what it needs to look for, it can be applied to a different array of industries, like food, aerospace, etc. As the AI continues to learn, it will be able to detect subtle and not-so-subtle variations like defects and malfunctions and report them.

AI quality control has already been shown to improve productivity and efficiency at plants, which makes it a significant piece in the puzzle that is automation in manufacturing.

While it's largely used for quality control, AI in manufacturing can be used to optimize any part of the production process. The same is true for its subcategory, ML. Machine learning in manufacturing is the basis for many processes, including IIoT. The rate at which ML can automate analyses and detect patterns makes it invaluable in improving efficiency and supply chain planning.
For instance, a McKinsey study found that AI forecasting can help supply chains reduce error by 30-50%. Subsequently, better accuracy results in a 65% decrease in lost sales from inventory mishaps and reduces warehouse costs by 10-40%.

Combining the Industrial IoT with AI in manufacturing is crucial to providing all those benefits we talked about above - like predictive analytics and maintenance, assembly, supply chain visibility, etc., and of course, the bottom line - through better productivity and efficiency. This is the purpose of intelligent automation.

But another aspect where AI in combination with IIoT can help us is in improving product value for customers in more than one way. R&D engineers can leverage the combined power of AI and IoT in manufacturing to see how customers respond to products, which features they use, what gives them trouble, etc., in order to improve the future versions of those products. Moreover, AI can help businesses to customize their offering based on data sent back directly from customers.
How mature is the technology?
IKEA has been using AI since 2019 to offer customers custom furnishing solutions. AI and machine learning in manufacturing are already used for quality assurance, assembly using AI-powered robots and machines, factory automation, warehouse management, forecasting, etc., by several reputable companies with high degrees of success.
For R&D engineers, AI can be especially useful in product development in combination with AR and VR - as we already mentioned. They can model and test a product for less money and less time, essentially being able to launch a sound product faster than in the past.
AI in manufacturing has a lot to offer. So the question isn't so much whether it's ready, but at what point of production should a company deploy it? And how should they scale up? This can be determined based on a specific company's characteristics, needs, and size.
Big data & automation in manufacturing
Big data is central when it comes to automated manufacturing. In this context, big data includes information gathered in all production stages and from all entities - including machine operators, machines, and devices within the network.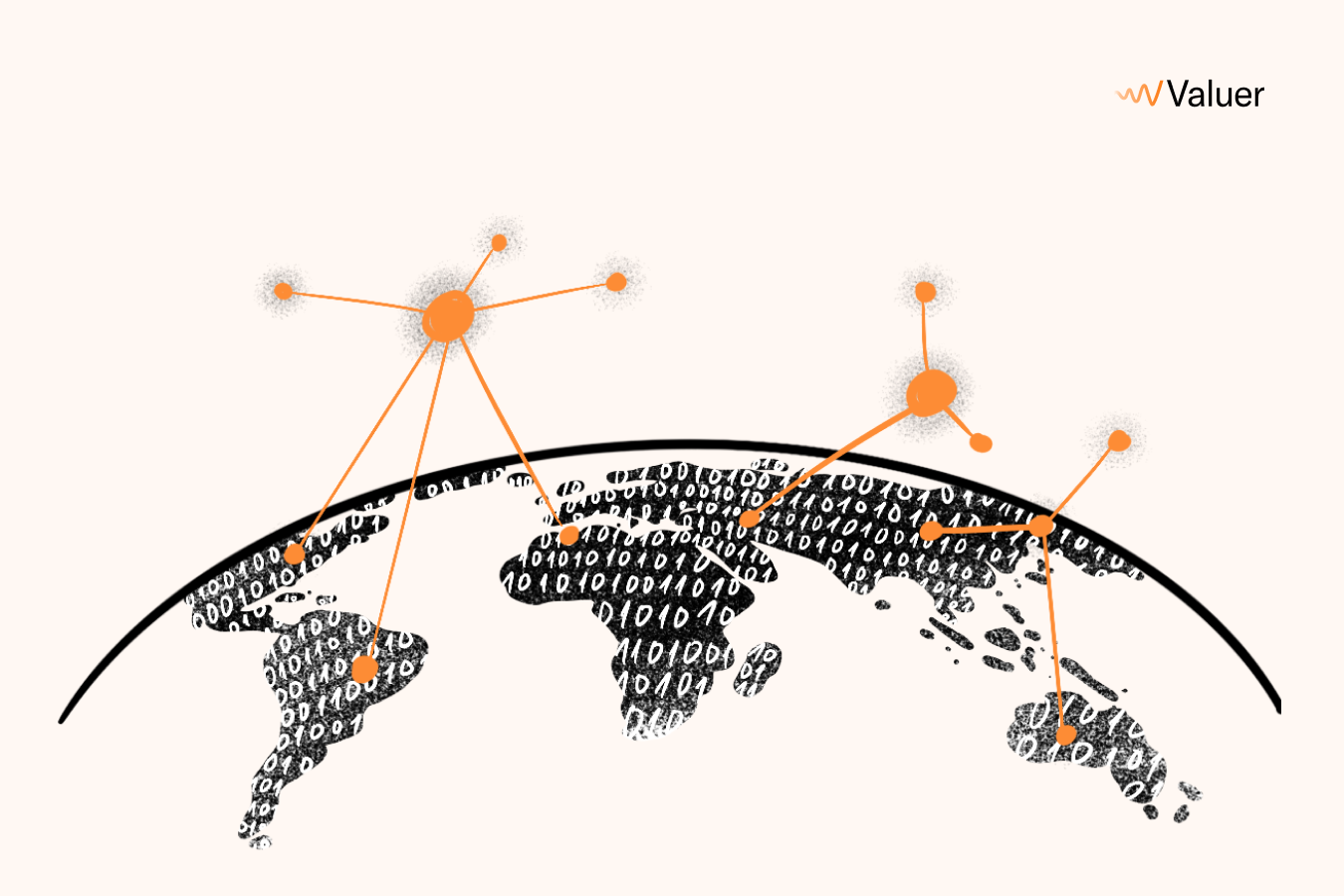 Big data in manufacturing has use cases in predictive maintenance, predictive quality, anomaly detection, visual monitoring, improved tool longevity, supply chain management, production forecasting, product development, risk evaluation, sustainable development, market studies, etc.

In a nutshell, big data from past and real-time monitoring is crucial in generating resourceful analytics reports that can be used to make future predictions and real-time decisions, streamlining production and granting companies a competitive edge.
How mature is the technology?
The tricky thing with big data is that the technology is ahead of the people. Here's an excerpt from Jayant Prabhu's take on the subject, General Manager & Global Practice Head at Big Data Analytics, Wipro:
"Although state-of-the-art digital systems can predict problems and suggest solutions in advance of actual need, more than half of manufacturers aren't confident that their analytical skills are up to the task. In Professor Daniel Apley's (professor of industrial engineering and management sciences, Northwestern University) words 'It is very difficult to find young, talented people who want to go into manufacturing. They want to be with financial companies, or Google and Facebook'. Just 22% of surveyed companies have predictive analytical capabilities for production throughput, for example; just 16% have mature analytical capacity to generate potential solutions."
Although big data in manufacturing automation systems provides insights, cuts costs, and optimizes efficiency, it's undeniable that there's a gap between the technology and the skill set of those who need to use it. Another drawback regarding intelligent devices, in general, is that there's no standardization when it comes to presenting information, so it's difficult for the layman to understand what a program is trying to say.
Cobots in intelligent automation
Cobots stands for "collaborative robots," robots that are designed to collaborate with humans in a shared space, which distinguishes them from industrial robots. What makes them "safe" for collaboration in close quarters is that they have sensors and features, like collision avoidance, that ensure they don't accidentally harm a human coworker.
[Related Article - Cobots in Manufacturing: The Future of Industry]
Common tasks of cobots in manufacturing include repetitive jobs like screwing, gluing, and sealing. They can also process tasks that can be dangerous, like soldering and welding or finishing jobs like sanding and polishing, etc. Plus, they can help with quality control and machine monitoring. Overall, even though they're not fully autonomous, they're a great asset in intelligent automation in manufacturing.

This versatility makes it possible for cobots to find employment in various industries, including healthcare, agriculture, food services, security, transportation, and of course– manufacturing.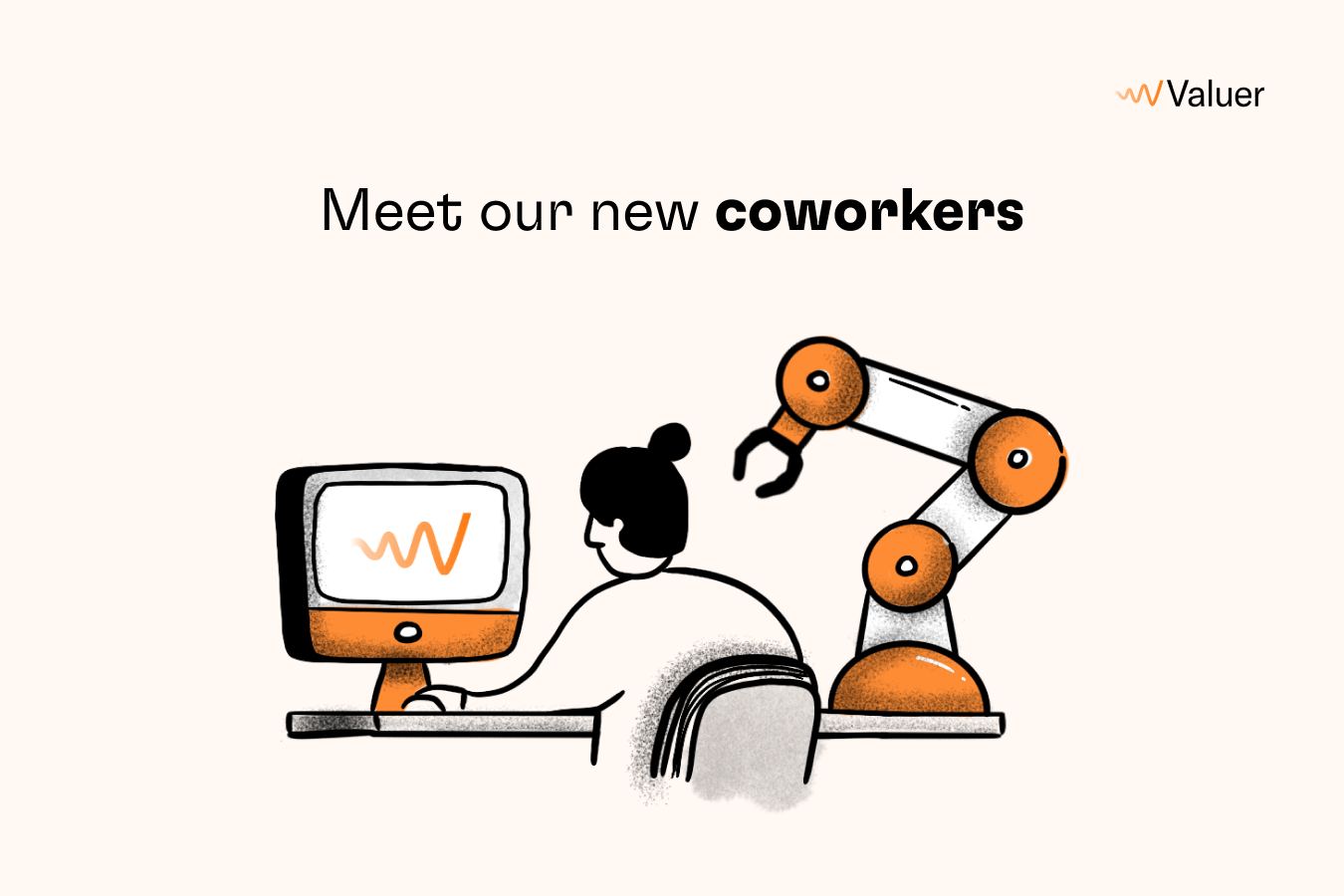 Cobots offer many benefits for businesses in optimizing production, flexibility, quality, and efficiency. Cobots can assist human coworkers for faster results or with mundane tasks, and they're generally easy to set up - i.e., program and install. Plus, the overall use of robots (cobots, industrial, AGVs, etc.) can facilitate better conditions for remote work and help businesses scale up.
How mature is this technology?
The cobot market was $981 million in 2020 and is forecast to reach an astounding $7,172 billion by 2027. This indicates a growing adoption of cobots in manufacturing for the purpose of intelligent automation, and market data supports the claim. Some of the main growth drivers for cobots are SMEs (small and medium-sized enterprises), which are increasingly investing in automated manufacturing.

For those who worry that cobots and other types of intelligent automation will take over their jobs, industry experts claim that it's all about giving human workers the space to focus on more creative and innovative tasks. However, that doesn't exactly assuage concerns as one of the principal growth drivers for the use of cobots is growing labor costs. This is one of the main challenges when it comes to cobots - how can they be employed without humans becoming jobless?
In any case, to answer the question of whether the technology is ready to be used– yes it is. Use cases show that companies are already using cobots in manufacturing to improve turnover, productivity, assembly, reduce error, etc.
Intelligent automation for today and tomorrow
Automated manufacturing systems and technologies are generally ready to be utilized by businesses. However, the R&D engineers of each company will need to create their own cost-benefit analysis to determine in what stage of production they need it most or would be the most beneficial. Still, despite the initial investment, most of these automated manufacturing technologies prove to be worth their weight in gold by reducing costs and improving efficiency over time.


Today's market requires that R&D in manufacturing and automation stays on its toes. You don't want to jump too far forward and lose your balance, but you don't want to stay behind and lose the race either. These intelligent automation technologies, which often work closely together, could be adopted as a part of a well-thought-out and developed strategy for digitization in the workplace.
In the end, what matters to R&D engineers is creating change with a purpose in mind, not just for the sake of change. So once you know why you're using intelligent automation, you can find the best way to integrate it into existing processes.