*Updated December 2022
Roundup of 2020 - corporate sustainability and innovative startups
Throughout 2020, Valuer published monthly reports dedicated to the Sustainable Development Goals, called "SDG Forecast by Valuer." Emphasizing the importance of innovative technology for achieving corporate sustainability. Each report focused on one sustainable development goals and included data from the Valuer AI platform, market analysis, sustainable technology, relevant startups, and much more.

Our key takeaways
To conclude the series, we created a publication that aims to sum up the previous reports' highlights by bringing together ten of what we believe to be the most crucial and trending innovation featured in the 2020 forecasts.
Similar to the regular issues, the year-in-review also features several case studies, namely the success stories of three corporations (Engie, Grundfos, Wärtsilä) and three startups whose sustainable technology is relevant to the SDGs (Circular IQ, Sufresca, Fsight).
The full version of the SDG Roundup Forecast report includes six case studies that take an in-depth look at three large companies and three startups. To provide more inspiration, this blog post lists additional startups, corporations, NGOs, and governments that work toward achieving the UN goals.
Startups in spotlight
Hod Hasharon, Israel

FSIGHT combines artificial intelligence and big data algorithms to facilitate smart grid technology and management. FSIGHT helps utilities, independent power producers, grid operators, enterprises, and real estate developers to improve their trading performance, drive asset efficiency, facilitate renewable integration, improve local balancing, and achieve energy cost savings for their clients.
Tel Aviv, Israel

Sufresca is the result of 30 years of continuous research to develop technologies for product shelf life extension. Since its founding in 2018, the startup has developed fully edible coatings that when applied on the surface of fresh products can extend the shelf life of fresh fruits and vegetables by up to several weeks.
Amsterdam, The Netherlands

For the Dutch startup Circular IQ, sustainability should be everyone's personal responsibility. Inspired by this, the company was founded with the mission of empowering businesses and governments to activate their entire supply chain and to become game-changers in achieving their sustainability goals. Circular IQ facilitates this with its digital platform, which helps users leverage their purchasing power by selecting materials with defined and verifiable circular characteristics.
Zwijnaarde, Belgium

Founded as a spin-off of the VIB research institute and its partner universities UGent and KU Leuven, the Belgian startup Aphea.Bio develops a technology that can make biopesticides out of microorganisms, offering an organic alternative to chemical pesticides. The company is currently focused on products that help reduce fertilizer application (biostimulants) and control fungal diseases (biocontrol agents) sustainably in maize and wheat.
Sacramento, USA

Biome Makers aims to introduce more sustainable and efficient agriculture by helping farmers to discover insights buried in the soil microbiome. The company's soil analysis tools use DNA sequencing and intelligent computing to perform a deep dive into the effects that the soil microbiome has on crop health and production, as well as the effects of various agricultural inputs such as fertilizers and pesticides.
Dublin, Ireland

Nuritas aims to revolutionize human healthcare by leveraging the potential of peptide-based therapies. The startup has developed a proprietary AI-based platform that has the ability to accelerate drug discovery in a fast and accurate manner, bringing significant cost savings. Nuritas' technology has the potential to provide novel solutions to partners across various industries, including pharmaceuticals, food, health and wellness, dermatology/personal care, as well as animal and plant health.
Ottawa, Canada

Canadian-based BluWave-ai applies the power of AI to help utilities, grid operators and electric vehicle fleets transition to and optimize the use of renewable energy. BluWave-ai's energy optimization software balances the costs, availability, and reliability of multiple energy sources in real-time, to improve energy decisions for their customers. The goal of BluWave-ai is to drive the transition from a centralized, carbon-based energy model to the point where clean energy can be produced by almost anyone, anywhere, aided by advanced real-time computing to optimize its generation and use.
Hellerup, Denmark
STAC is the culmination of five decades of research, developed with the goal of accelerating the transition to widespread use of water as a refrigerant and leading to the phase-out of environmentally damaging synthetic coolants. With its technology platform offering Sustainable Thermal Advanced Cooling Systems, the Danish company is helping industry leaders accelerate the adoption of safe, cost-effective energy solutions.
Oslo, Norway

Quantafuel helps build a circular economy for plastic that increases resource utilization and reduces emissions. To this end, the company has developed a patented technology that converts mixed plastic waste into low-carbon synthetic oil products. The process converts almost all kinds of plastic waste into environmentally friendly fuels and chemicals, owing to the highly effective gas-to-liquid technology.
San Francisco, USA

Full Cycle Bioplastics tackles the urgent problem of plastic waste by providing an alternative, sustainable material —polyhydroxyalkanoate (PHA), a cheap, compostable bioplastic. The company has developed proprietary technology that uses microbes to convert mixed organic waste, such as inedible food waste, agricultural by-products, and non-recyclable paper into biopolymers (PHAs), a cost-competitive and sustainable alternative to petro-plastics.
Piscataway, USA
Solidia is an advanced materials company, focusing on developing scalable solutions for the world of building and construction materials. Their technology enables the design of next generation products made by low energy processes that utilize waste materials and consume CO2. The products offer superior performance and value when compared to cement, concrete and stone while significantly minimizing environmental impact.
Tel Aviv, Israel

ECOncrete® offers a suite of high performance environmentally sensitive concrete solutions that enhance the biological and ecological value of urban, coastal, and marine infrastructure while increasing their strength and durability
London, United Kingdom

HyBird Technologies develops robotic solutions to digitise and inspect industrial assets for safer, faster, and cheaper maintenance. They help industrial infrastructure managers remove the need to send people into hazardous environments, by deploying autonomous ground and aerial robots for gathering asset inspection data. Their robotic data acquisition enables assets to be truly digitised, and their data managed via their web platform, to help infrastructure managers optimise their inspection and maintenance procedures.
Barcelona, Spain

IoMob is a Spanish startup that aims to decentralize mobility with its open and interoperable blockchain-based Mobility-as-a-Service ( MaaS) platform. The solution enables transport companies and authorities to operate the Iomob platform under their own brand and to manage urban and regional mobility more effectively.
Beijing, China

UISEE is devoted to reshaping mobility through the use of AI to create transformative services on mobility on demand. The company partners with governments, city-planning companies, and commercial places like airports and real estate complexes in order to provide autonomous vehicle technology and solutions in their environments.
Helsinki, Finland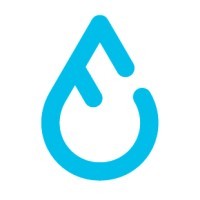 Smartvatten for Water Utilities has developed an AI-powered wastewater treatment tracking platform that monitors existing data from utilities to detect issues such as pipe blockages and leaks without human input or extra hardware.
Houston, USA

Drylet provides and supports bioremediation solutions for municipal and agricultural wastewater treatment, swine production, and energy industries. This is achieved using their biocatalyst technology which boosts the process efficiency of aerobic digestion and improves operations and project economics.
Dartmouth, Canada

Ashored develops sustainability-enabling technologies for ocean harvest industries. Currently, Ashored is bringing to market an underwater buoy release system and platform for tracking fishing gear and capturing important data, all while minimizing changes to onboard processes. Used in trap fishing, these "ropeless fishing systems" allow fishers to station ropes and buoys on the ocean floor until recalled. This practice prevents gear conflict with marine life and surface vessels, minimizes expensive gear loss/damage for fishers, prevents new ocean waste, reduces ghost fishing, and permits sustainable fishing in protected/restricted fishing areas.
New Brunswick, Canada

Chinova Bioworks hopes to replace artificial preservatives used in the food and beverage sector with natural additives that make products safer and improve people's health. To this end, the startup has developed chiber, a natural polymer that can be found in mushrooms. The clean-label extract has all the functions of synthetic preservatives, providing protection against bacteria, yeast, and molds.
NGOS in spotlight
Brighton, United Kingdom

Renewable World is a non governmental organization from the UK, focusing on a different approach to ensure accessible energy in third world countries. Renewable World teaches about renewable energy to ensure communities have the knowledge to ensure long-term success of renewable energy projects.

To help communities in need of energy solutions, the organization built a trainee program centered around the smart energy technology that is involved. This way, citizens are trained in skills like managing, building and sustaining renewable energy. The organization's main focus is to work alongside the community to help achieve a sustainable solution to their problem.

In their 10 years of work, Renewable World has been able to help 84 off grid communities with over 39,000 people. They have provided them with renewable energy solutions, and thus making a big impact in reaching SDG 7.
Bruxelles, Belgium

The aim of Mobilise Your City is address the important question on how to create and live a more sustainable life. By partnering up with more than 60 city members, the non governmental organization wants to push urban mobility planning, policy development and the investment in sustainable transport.

The organization supports its members in three focus points: technical assistance, technical and methodological resources, and advocacy through outreach and communications. The support is provided through their programs - SUMPS and NUMPs. SUMPS stands for the organizations strategic Sustainable Urban Mobility Plan, while NUMPs is its National Urban Mobility Policy to improve the implementation of SDG related projects and actions.

The NGO has two main goals, the reduction of greenhouse gas for at least 100 cities, and for at least twenty cities to have adopted sustainable urban mobility policies. Mobilise Your City is being funded by the UN to make more work possible and support urban development.
Dakar, Senegal

The Océanium is a Senegalese association for the protection of the environment created in 1984. Their actions focus on both land and sea, centered around three main areas of activity: environmental protection, ecotourism, and scuba diving.

The association uses a methodology based on listening, exchange, awareness, and action to intervene across different ecosystems. For the forests, they've helped towards the reforestation of mangrove and species forests, fight against bush fires, and creation and management of community forests. On the other hand, for the oceans, they've created community marine protected areas and organized seabed cleaning operations.

Activities also include educating local schools and villages on the biodiversity challenges through their educational center and the creation of educational materials, like films and exhibitions. Additionally, tours of exceptional natural sites are provided, with the goal to support their actions and highlight their projects, all while ensuring the well-being and economic development of local communities.
Governments in spotlight

The Swiss government wants to promote biodiversity across the country directly through their Action Plan for the Swiss Biodiversity Strategy. The measures in this plan will build bridges between federal biodiversity policy and other policy areas, like agriculture and transport, and raise awareness among decision makers and the public about the importance of biodiversity as a central pilar of life. Additionally, to enable the most urgent deficits in relation to biodiversity in Switzerland to be tackled, a total of CHF 135 million were provided for urgent remediation and upgrading measures in biotopes of national importance, promotional measures in forest biodiversity, and on the eradication of invasive alien species in the period 2017 to 2020.

In one of the pilot projects, the Swiss government wants to develop a geo-referenced inventory of Switzerland's forest wilderness areas which have been left unmanaged for over 50 years. This will open opportunities for the country's ecological infrastructure and be exploited as future forest reserves as well. In another project, the government wants to develop an information base for the targeted remediation of medium voltage power poles that pose an objective risk to birds. As most birds with large wing spans are at a particular risk, including national priority species, the project will identify power poles and notify the network operators about their location.

Finally, Switzerland also aims to place biodiversity in the spotlight, as most of their population lacks knowledge about the diversity of species and their habitats in the country. More than 61% of respondents in a survey assumed that the country's biodiversity is in generally good state, even though it has been declining for decades. Consequently, one in five respondents (19%) were unable to explain the concept of biodiversity. The project will analyze the causes of the limited awareness and demonstrate and implement suitable methods for reducing the population's perception deficits in biodiversity.
The Government of India has developed a robust climate change action plan, consisting of several frameworks and strategies. The primary strategy is outlined in the National Action Plan on Climate Change (NAPCC), which aims to promote understanding of climate change and establish a link between adaptation and mitigation in line with the national priority for sustainable development. The action plan consists of eight national priorities representing multi-pronged, long-term, and integrated strategies to achieve key climate change objectives. The Plan focuses on Solar Energy, Enhanced Energy Efficiency, Sustainable Habitat, Water, Maintaining the Himalayan Ecosystem, Green India, Sustainable Agriculture, and Strategic Knowledge for Climate Change. Moreover, driven by a need to achieve coherence between actions at a national and sub-national level, the action plan was further developed into State Action Plans on Climate Change (SAPCC).
[Related Article: Identifying New Business Models and Technologies within SDG 15]

With more than 1000 kilometers of coastline, Tunisia is concerned with aquatic life. This is why the Tunisian government attaches particular importance to Sustainable Development Goal 14.

With more than 600% of marine and aquatic plant species identified along the Tunisian coastline, more than 3400% of marine and aquatic animal species identified, and 122 tons of average annual fisheries production for the period 2011-2016, what is the Tunisian government doing to achieve SDG14?

The government is pursuing a three-pronged action plan: combating marine pollution of all types, protecting marine biodiversity, ensuring sustainable fisheries and equitable sharing of economic resources and combating overfishing.

While Tunisia's geographical location exposes it to marine pollution, many achievements of the Tunisian government reflect an awareness and a willingness to protect the ocean. Among these accomplishments are: the Tunisian coastal protection program, the reduction of pollution generated by plastic through the progressive banning of single-use plastic bags, or the promotion of traditional and sustainable fishing as in the Kerkennah Islands.
Corporations in spotlight
Bjerringbro, Denmark

Grundfos has recognized the business potential of SDG 6 and has based its growth strategy on clean and sustainable water use. Through its employee-driven project, Water2Life, the company has initiated fundraising efforts and helped build clean water infrastructure for more than 40,000 people worldwide.

In collaboration with NGOs, government agencies, and private companies, Grundfos runs the Lifelink project that aims to improve water access in the developing world. In addition to providing solar-powered pumps for the project, Grundfos developed the AQtap ATM, an automated water kiosk innovation that tracks water usage and allows locals to pay for water through water credits. The solution has already been installed in parts of Kenya, Uganda, Mozambique, and India, among other countries. In 2018, Grundfos and its project partners had provided access to clean water for more than 1.66 million people.

Furthermore, the Grundfos product line itself is built around water utility and addresses challenges within water quality and security. For example, the Demand Driven Distribution method minimizes water leaks that can cause water losses of up to 70%. The DDD method combines with a cloud-based solution and smart pumps to optimize pump work and water supply. A Cambodian water plant where this system was installed saved 15% in energy and water while improving water supply for its customers. In 2018 Grundfos reported that its smart water management solutions have led to a 34% reduction in water consumption as compared to 2008. To improve water use and quality, Grundfos also develops solutions for water treatment and disinfection.
Paris, France

French energy company Engie takes action on SDG 13 through its operations and initiatives. In Chile, the company is transitioning to 70% renewable energy by 2030 by closing nearly 1 GW of coal-fired assets between 2019 and 2024. The plants will be transformed or replaced with sustainable energy sources in the form of 1 GW of solar and wind power, with Engie investing over $1 billion in the transition.

An additional push comes from their solutions, such as the heating and cooling network for a whole district. The system has lower electrical requirements while being more efficient than traditional methods, promoting CO2 emission reduction on a large scale. Through a joint venture in the Philippines, Engie operates a water-cooling plant that provides cooling services to 10 buildings of the Northgate Cyberzone Information Technology park in Greater Manila. Using Engie's system, the cooling network delivered a 35% gain in energy efficiency, while cutting energy consumption by 13% and reducing the annual CO2 emissions by more than 11,000 metric tons.

Furthermore, the company has a partnership with the Canadian government. One of its consortiums is tasked with upgrading, maintaining, and operating an energy system that heats 80 buildings and cools 67 in the Ottawa-Gatineau region. This is part of the Canadian Government's plan to reduce its energy consumption and GHG emissions by 40% by 2023. By transforming the energy system into using hot water as a more energy-efficient solution, the government expects a 63% reduction in carbon pollution by 2025.
Helsinki, Finland

Marine vessels play a crucial role in the ocean ecosystem, and Wärtsilä, a Finish manufacturer of marine equipment, has decided to make them more sustainable. The company has focused its SDG 14 efforts on emission and pollution reduction through its product line.
Since 2016, Wärtsilä has been included in the Dow Jones Sustainability Indices. As emissions from exhaust gas contribute to ocean acidification, Wärtsilä has developed the EGC (Exhaust Gas Cleaning) system for lowering the concentration of sulfur oxides, nitrous oxides, particulate matter, and black carbon. To address the issue of waste disposal from cruise ships, Wärtsilä has entered the waste and wastewater treatment markets with a suite of products.
As a result of the increased regulations for wastewater discharge in 2019, the company reported increased demand for its MBR (Membrane Bio Reactor). The unit can be retrofitted in existing ships to remove nitrogen and phosphorus from wastewater. Similar Wärtsilä products include on-board oily water separators and full sewage treatment units for safe disposal of wastewater at sea.
In addition, the company has developed a UV disinfection system for removing pathogens from ballast water. For Wärtsilä, the future of sustainable marine transportation is smart. To this end, it has partnered with Singaporean company PSA Marine for joint smart innovation in port and vessel energy efficiency. The company has also started developing an advanced Smart Water & Waste Control System for vessels, which is envisioned as a central control for all related ship operations.
Sustainability is here to stay
We believe that technological breakthroughs and creativity are critical to reducing the time and cost necessary to achieve the SDGs. Moreover, we believe that blending purpose with profit to achieve more sustainable operations promises companies a competitive advantage that meets the expectations of modern customers, employees, and investors.
But there's no one-size-fits-all approach to aligning with SDGs. This is why it's essential that each organization addresses the challenge from a perspective that makes the most sense to its strategies.
By finding startups with innovative technology that complement a corporation's unique needs, the Valuer AI platform can help organizations adopt the most compatible sustainability-related solutions.