* Article updated August 29, 2022, with new insights.
Progressing in today's saturated corporate environment is to be able to sustain relevance in the business landscape. The ability to remain germane in the business ecosystem means having a competitive edge on aspects that profoundly affect the industry you are competing in. However, the posing challenge isn't reaching that edge but keeping it running.
Technology has played a grand role in shaping the standard for reaching contemporary entrepreneurial heights in the business community. Although very essential, digitalization alone cannot endure a wholesome boost on the corporate agility front. Many established corporations are aware that development success doesn't always come from within their margins. Instead, they scrutinize the possibility to leverage an external boost in market prosperity.
Building alliances to sustain
When scanning business opportunities, corporations often approach startups for partnership, as these entities hold the advantage for the landscape – refreshing novelties. Collaborations between startups and established corporate players are pivotal for fostering innovation. Driven from determination, startups have introduced an unprecedented capacity to reshape the existing business models and invent new ones altogether, the World Economic Forum confirms.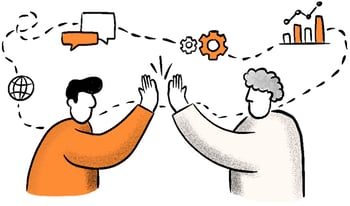 Volkswagen, Samsung, Intel, Microsoft, Roche, Novartis, Johnson & Johnson, Google, and Merck are among the ten biggest R&D spenders worldwide, and all of them have one thing in common: they are all working with startups.
Incubators, accelerators, or partnerships are interactions of interest that startups strive to establish within their first year before their resources dry up. Statistically, startups overcome a mountain of hurdles, and still, 9 out of 10 companies fail at the attempt to succeed. Pointing in this context, insufficient finances are the second most common cause of early-stage failure.
"The second largest reason why startups fail (29% of cases) is due to running out of funding and personal money. Money and time are finite and need to be allocated judiciously. The question of how should you spend your money was a frequent conundrum and reason for failure cited by startups," – CB Insights
Aware of this reality, they enter the "arena" with extra vigor to fight in order to sustain. However frightening, these numbers do not scare them. On the contrary, they pour extra motivation to work harder and smarter to survive.
Nowadays, working smart means to prepare on time your best pitch and start alliance hunting early. In other words, taking prompt action is a vital factor for success.
The pairing is convenient for both startups and corporations, as each party contributes that the other one is missing. By uniting in formation, corporates get to tackle new markets, and the startups receive support for product development and scaling. Essentially, the alliance broods a mutually beneficial business model that strengthens the position of all partakers in the process.
Once the parties identify mutuality in interest, another great challenge follows – how to establish a successful startup partnership?
Building up familiarity and reliance
Becoming well-acquainted with your new potential partner is a crucial must-do for a plain sailing communication in the future. Finding a familiar spot of interest opens many fronts that need to be reviewed between the partners before they invest resources and time.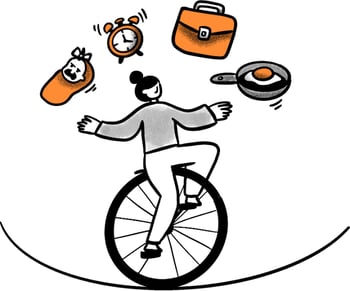 Working together can bring many potential pitfalls. One of the most common conundrums towards establishing good communication is getting lost in the corporate environment's hierarchy maze. Often, the CEOs of startups do not institute connections with the senior members of the corporation. Still, to employees further down the hierarchy, that cannot accurately represent expectations.
Another occurrence that might arise as problematic is the difference in work culture. Static versus agile work habits, varying levels of risk-taking will, and different attitudes toward change represent just a fraction of what might emerge as a clash of cultures. This is why straightforwardness is imperative in every professional communication.
For a successful business to progress, an in-depth get-to-know must occur first. This calls for transparent dialogue about each party's expectations, interests, incentives, approaches, and long-term objectives.
Roles and responsibilities must be clearly defined at the inception. On the same level of importance is determining each side's risks and challenges.
When presenting a clear set of expectations, in a manner, the parties introduce a paradigm that they like to see in motion. This also entails establishing a collaboration model under which the partnership seems most suitable to run.
By setting clear guidelines within the interaction, the interaction clears up discrepancies, and the bonding experience runs smoother.
Defining clear objectives and timeframe
Both corporates and startups carry a clear set of things they wish to take from that partnership. Engaging in a business proposition means reaching an agenda that would carry off the ultimate goals of each party.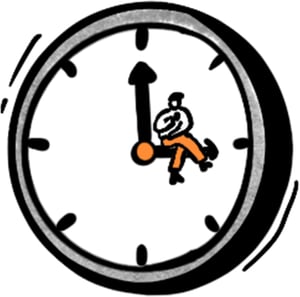 A key component is to keep in mind the goals, resources, and timeframe for the execution at all times. And as the resources as limited, laying down a precise timeline is crucial.
As bearers of innovation from scratch, startups present close approximates of funding they need to accumulate for further development and scaling of their product. Financial stability and exposure to a broader market network are the most common reason why startups advance to partnerships.
On the other end, corporations are looking for new mindsets for their R&D ecosystem that will contribute to an advance over the competition. Startups and their fresh set of ideas provide the right medium to aggregate new revenue channels and expand the existing ones.
Along with the objectives comes the timeline for the competition and the resource margin. Both parties must present a business model reflecting a viable timeframe for the realization of the goal and financial input frame.
Such limitations often present as pressure, which is why finding satisfying middle ground at this front is such an imperative.
Trendspotting is a force of change
Addressing emerging challenges with the right medium can significantly enhance a company's market posture. Accurate prediction of trends is a skill that many companies work on improving. The gravity of acknowledging standing pain points on the market and feasible solutions for overcoming them goes beyond every importance.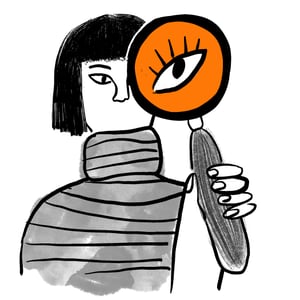 CB Insights found that 42% of startups fail due to misreading market demand. This distressing climate stimulated businesses to put trendspotting at the forefront. Now more than ever, companies are aware that technology, data, reputation, or innovation, for that matter, means nothing if they are not addressing a shortfall in the market.
Trendspotting is a venture that must be taken jointly when two entities are partnering. Both the startup and corporate need to lay down their remarks on where the mutual solution can provide maximum suitability and weigh the applicability.
At this stage, it's essential to ask questions such as:
In what capacity is the solution rejuvenating?

How can it be cast in a digitally-transformative manner?

Is it scalable?

Are you tackling the right market segment?
In addition to that, it's essential to identify a client base that can deliver rapid traction. The process of scanning the existing network for apt commercialization is knowledgeable for both the startups and corporations. This comprehension of asset can indicate opportunities for exploring new market landscapes and a range of applicability for the companies that are already conquering.
[Related article - The Complete Guide to Partnerships for Startups & Corporations]
Start with a small span of change
Whatever business strategy is agreed upon, it's recommended to pilot with small-scale steps towards change. Starting at a slow pace allows business parties to test, iterate, and deliberate results with more accurate precision. Once the enforced change proves prolific, it's easier to expand and capitalize on its range.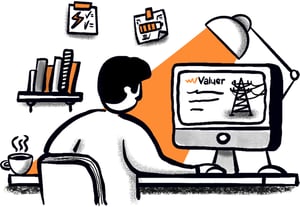 Placing change within an operational setup always poses a risk. However, handling alternations in a slow pace might not do as severe damage and opens a broader frame to enforce damage control in time.
Amanda Setili, an internationally acclaimed expert on strategic agility, puts a great highlight on taking change slow and steady.
"Agile companies don't abandon what made them successful, but they put a focus on objectively understanding the changes going on in their business environment and taking steps to capitalize on those changes. New strategies often entail risk, so they devise ways to test and experiment. When you are afraid to change, place small bets that you can learn from. This way, you'll minimize risk while maximizing the speed with which you adapt to market change."
In the context of placing an action forward, corporates and startups need to define their vulnerable spots at the beginning so the change can be applied at adequate intensity and place. This way, the existing weak spots can be toned down, and additional risk circumvented.
Keep track and evaluate the progress
Observing the course of the developing events helps stakeholders acknowledge flaws in the plan and keep the pace from taking wrong turns. Monitoring the progress can show if the adopted approach will come to fruition to execute the plan as intended.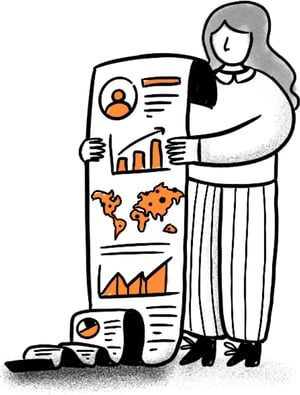 Putting the action under assessment and evaluation opens more ample space for mobilizing prompt response on the weak spots and identifying emerging hurdles.
Supervision of external variables must be conducted as well. Customer behavior, the pace of market penetration, competition's response, and general public response constitute a small fraction of influencing factors that need to be scrutinized. These matters require frequent discussion between the stakeholders, so the progress doesn't plummet and evade occurring complications.
Combating emerging challenges in joint effort strengthens the reliability between the partners and nurtures excellent communication along the way. By fostering a culture of mutuality, companies portray reliability on the business landscape, which in the long run, awards them with a reputation of a trustworthy entity.
Celebrate Victories Together, No Matter How Small
Cherishing milestones together, regardless of their proportion, tightens the feeling of unity. For business partnerships, every progress is a victory on its own, as it delivers a comprehension of uncharted territory.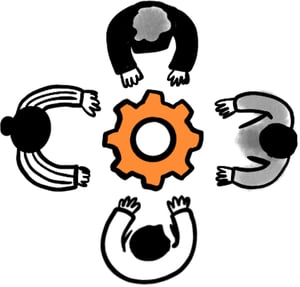 During the early stages, startups experience obstacles that seem minor and long overcome by established companies. This is why moral support between partners is essential: to help young companies mature and establish business character.
When entering an alliance with a startup, it's important to celebrate victories together as every milestone is a product of a well-functioning business relationship. That can only indicate that the approaches taken are well underway to succeed.
Conclusion
The business landscape is a complex, dynamic, and ever-changing environment. Due to its rapid-evolving nature, business contenders must follow the pace if they aspire to preside in the dominant league.
Prolific networking and perpetual ingenuity are paramount to maintaining relevance on the market. For corporations, joining forces with startups opens a broad avenue to innovate. Startups possess an untapped capacity to disrupt markets and introduce technologies that reshape living standards.
"Collaboration between corporates and startups is a challenge for the mindsets on both sides. Corporate employees are trained to follow standardized processes and are challenged by the creative behavior of entrepreneurs. Many entrepreneurs start their companies to disrupt the status quo and are challenged by the idea of working with the players they set out to topple." – World Economic Forum
Successful partnerships are founded on maintaining transparent communication, an open mind, and determination to succeed. Equally important is to show vigilance for trendspotting and an inventive attitude.
For a successful startup partnership, corporations must align their business instinct with partners with the same aspirations and appetite for success. Both parties need to show appreciation for the differences and novelties the other is embarking upon in the collaboration. Expectations must be coherent and realistically presented.
Valuer.ai has developed a tool to aid corporations in spotting the right landscape of new business models. By harnessing matchmaking AI algorithms, we have developed a platform that connects corporations, accelerators, and investors with new technologies.
Based on the attributes and requests of a corporation or an investor, Valuer utilizes vast data and AI mechanisms to screen for compatible entities that match the client's specific needs. Our platform leverages information accumulated through qualitative research to provide business entities with a carefully curated list of new business models that complement the requested profile.
By providing such a tool, we participate in the creation of a business landscape that combats the existing status-quos and reshapes the future we live in.