*Updated August 2022
Sustainability is rapidly gaining momentum in the business world and taking an integral part in companies' operations. With climate change posing a serious concern, many businesses are entering the "conversation" with sustainability policies that consider the footprint of the company's day-to-day operation. As many industries rely on natural resources for undisrupted functioning, environmental consideration is imperative to present sustainable utilization of resources.
The transition of making businesses more sustainable begins by acknowledging the issues at stake and measuring their severity. Environmental strategy and planning weren't always prioritized on the agenda, but as the awareness shifts, many businesses are pursuing sustainable practices within their operations. As we move forward, environmental sustainability is becoming an essential component of business strategy and future planning.
[Related Article - SDG Roundup - 10 SDG Innovation Areas and Trending Technologies]
"With the growing focus on social responsibility globally, many investment management companies are including environmental, social, and governance aspects in their decision-making, aided by emerging technologies such as AI and advanced analytics. Not only might this help build credibility with investors, it could also create opportunities", finds Deloitte.
By harnessing technology and business models that utilize renewable resources, pursuing environmental regulations, and incorporating responsible supply chains, companies initially gain a competitive advantage within the customer circle and coherently within their native industry.
The importance of evolving as a sustainable business
What does sustainable mean in business? Improving sustainable business practices entails operationality that strives for low footprint and implementation of practices to minimize it. "Green businesses" take into consideration more than just plain profits – they also scrutinize the impact on both society and the environment.
Setting a sustainability precedent within the industries is of utmost importance, as the effort triggers a "domino effect": the more businesses align with the principles, the faster the trend spreads and surges in significance. Next to this, the effort has contributed to a steady emergence of sustainable brands in the past decade and a major shift in consumption habits. Globally, there's a growing tendency towards products carrying the label "sustainable" or "socially responsible," especially among the Millennials and Gen Z.
Acknowledging this, corporate environmental and social responsibility has witnessed ascending proliferation among businesses, with many entities willing to undertake the task. By pursuing such effort, companies show determination to truly "put their money where their values are."
"Recently, the stakes have gotten a lot higher. Companies must now share not only what they stand for but what they stand up for. Key findings indicate that 87% of Americans will purchase a product because a company advocated for an issue they cared about, and 76% will refuse to purchase a company's products or services upon learning it supported an issue contrary to their beliefs," Cone Communications' study finds.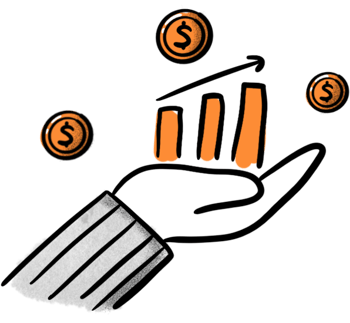 Seeing how corporate sustainability broadened in adoption, in 2015, the UN's General Assembly set a collection of 17 interlinked global goals to serve as a "blueprint to achieve a better and more sustainable future for all." The collection was unified under the name "Sustainable Development Goals" or SDGs, intended to be achieved by 2030. In essence, the SDGs encapsulate the quintessence of the sustainability movement with an effort to end poverty, protect the planet and ensure that "all people enjoy peace and prosperity by 2030".
The precedent of the SDGs in the business ecosystem
The intersection of the sustainable development goals and business is estimated to open up new market opportunities for the companies in four economic systems: (1) food and agriculture, (2) cities, (3) energy and materials, and (4) health and well-being.
The Business & Sustainable Development Commission forecasts positive outcomes and accelerated economic growth from adopting the SDG. They estimate that "the private sector will be crucial to delivering the SDGs, and it stands to benefit from a potential US$12 trillion worth of business opportunities, which could create almost 380 million jobs by 2030".
The private sector and its stakeholders are highly encouraged to embrace the SDG agenda and leverage it as a driver for business strategies, innovation and investment ventures. Next to the economic growth, such pursuit can unlock significant value propositions in customer reach and constitute an acceleration engine. SDGs can also serve as a stimulation for businesses to develop an in-depth understanding of how their operations translate into socio-environmental impact and trailing commitments to shift the outcomes towards better.
"The SDGs provide all businesses with a new lens through which to translate the world's needs and ambitions into business solutions. These solutions will enable companies to better manage their risks, anticipate consumer demand, build positions in growth markets, secure access to needed resources, and strengthen their supply chains while moving the world towards a sustainable and inclusive development path," finds the International Chamber of Commerce.
Seizing such opportunities will require companies to revitalize, intensify and build new interactions they have with like-minded stakeholders in the ecosystem. Mobilization of resources and creating new business bridges are requisite for achieving the ambitious goals of the 2030 Agenda. In recent years, there's a prevalence of companies that contemplate the idea of multi-stakeholder partnerships. The concept has upsurged in popularity because the private sector received recognition in wider proportions for its role in achieving sustainable development.
Next to this, the keen interest for investment in developing countries more sustainably and inclusively has triggered the ecosystem to reconsider its sustainability priorities and put in motion an action plan. Multi-stakeholder interactions hold the potential to create a collective vision and guidelines towards substantial sector amendments, or to a larger degree, towards an entire economic system transformation.
With a vested interest in developing and scaling sustainable business operations, the private sector harnesses the SDGs' criteria as a manual to address critical global challenges while strengthening their business agility. Although posing an ambitious task to tackle, the 2030 Agenda reciprocates significant opportunities for businesses to tackle if they commit to the effort.
Conquering new markets, driving innovation, risk reduction, cost savings, ameliorating the public image, and overall competitive advantage is just a fraction of SDGs' value proposition. In addition to financial stability, business sustainability is steadily growing to become a trait investors are showing an inclination towards.


Pursuing social impact with technology and alliances
As part of a diverse business environment, in order to tackle the full potential of a market presence, big corporations and industry giants cannot succeed without consolidating with small and medium-sized enterprises (SMEs). In the current business climate, SMEs comprise the biggest job-creating margin, with many innovation leaps along the way.
Nowadays, "Not to innovate is to procrastinate," and by this logic, these industry giants cannot afford to stand still and risk missed opportunities. Instead, they leverage their financial resources and network power to transit to new sectors and build alliances with "prospective innovators" among the SMEs.
Although diverse, the business ecosystem is also very saturated. In a sense, to stay a relevant market player, one must stay ahead of the competition. For leading industry players, that means one thing: finding the next disruptive technology with high innovative capacity. Technological breakthroughs and creativity are essential towards advancing the SDGs into motion. If the tech era taught us anything, it is that disruptive innovation holds the highest potential to tackle complex global challenges.
By facilitating cross-sector dialogues, they align diverse stakeholders and interests in a business synergy to execute a common agenda for social impact. Such business coalitions contribute significantly to market diversification, generating new revenue streams and market avenues to explore.
The SDGs present opportunities for a lucrative market acceleration in addition to the new business streams and valuable alliances. The Business & Sustainable Development Commission forecasts positive outcomes and accelerated economic growth from adopting the SDG. In fact, they estimate that "the private sector will be crucial to delivering the SDGs, and it stands to benefit from a potential US$12 trillion worth of business opportunities, which could create almost 380 million jobs by 2030".
These estimations alone prove that technology, innovation, and alliances are the "holy trinity" of the business world, and the philosophy of the SDGs recognizes this. More so, it encourages the private sector to blend purpose with profit and work to achieve greater transparency and accountability. Such business mentality can quickly advance every effort towards results and generate unique competitive advantages that can meet sustainability-seeking consumers' and investors' expectations.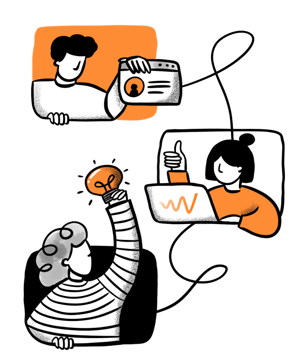 Roadmap for resilient communities, mitigating risk and investment
High-performing business environments require a steady flow of resources and a strong community with enhanced awareness of the surrounding business influence factors. By putting work towards these margins and creating common value, businesses strengthen their agility to generate durable capital. SDGs encourage the notion of a resilient community by stimulating the business sector to allocate funds towards creating an environment with amplified living and working standards.
Another mention-worthy objective that the 2030 Agenda fights for is natural resources and prevention against their depletion. Supply chains are particularly affected by natural resource exhaustion, which ultimately brings disbalance to the business operation. In this sense, it's of utmost importance for companies to invest and transition towards sustainability-oriented functioning.
"Addressing these and other risks can make good business sense as stakeholders hold companies accountable for their role in creating or exacerbating these risks. Companies are able to maintain their social license to operate by responding to stakeholder needs in these areas," explains EY.
The essence of social and environmental resilience can be further accentuated in their interdependence with business investments and the SDG agenda's commitment. When scouting for opportunities, the most crucial parameter investors take into consideration are the ESG (environmental, social, and governance) risks. Weak corporate governance, resource scarcity, poor environmental shape, and human rights risks are noted as highly unfavorable scenarios for attracting financial support.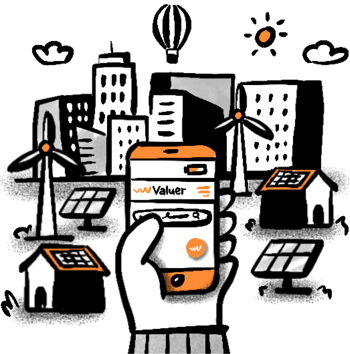 In this sense, companies that commit to the SDGs and line up their strategic priorities with the agenda, all while measuring the progress by the extent of the alignment, showcase a strong position and investment viability. The pursuit of the SDGs portrays them as entities carrying capacity for accelerating ESG performance and capable of coping with the ESG risks. Subsequently, by investing in SDG-oriented companies, investors strengthen their risk resilience and ability to overcome ESG hardships.
The interconnectivity of these aspects (community empowerment, natural resource preservation, and risk mitigation) indicates that no segment can be overlooked when committing to the SDG agenda as all parameters are mutually dependent.
What committing to the SDG agenda means for business success
In today's extensively interconnected and complex business ecosystem, companies tackle the most pressing global challenges in unity, following a global SDG call to action. The agenda has greatly impacted the private sector by introducing working models with greater purpose.
Committing to the SDG agenda means creating a shared value for all business stakeholders, thus allowing companies to become a driving force towards greater sustainability in business. By pursuing business interactions with startups and innovators, corporations and other industry giants advance faster in sustainable operation and production. Such alliances are a promising way to brood a business culture that scales up sustainability efforts and supports the SDGs on a larger scale.
By harnessing sustainable business development strategies, companies raise the standards for greater transparency and accountability. Fusing SDGs' purpose with profit promises a competitive advantage that meets the expectations of contemporary customers, investors, and the business ecosystem. Pursuing the SDG agenda in unison with innovators and startups to make operations more sustainable, among other advantages, opens untapped market opportunities, generates new revenue channels, reduces costs and risk, in the long run, creates supply chain resilience, and builds the business towards better purposes.
Recognizing the importance of creating business bridges between innovative companies and corporations, Valuer has developed a data-driven platform for accelerators, venture funds, and corporations. By providing an end-to-end innovation pipeline, Valuer helps companies discover relevant business models and market opportunities, aided by innovative technology.
Based on the attributes and requests of a corporation or an investor, Valuer utilizes a vast amount of data and AI mechanisms to screen for compatible entities that match the client's specific needs. Our platform leverages information accumulated through qualitative research to provide business entities with a carefully curated list of new business models that complement the requested profile.
In an effort to bring closer the SDG agenda to prospective companies, throughout 2021 and beyond, Valuer has been publishing monthly Innovating Sustainability reports dedicated to a different goal. Hoping to serve as motivation, the reports comprise market analysis and an overview of some current trending technologies. Moreover, they provide case studies of large corporations and innovative startups pursuing the agenda and thriving in their progress towards achieving it.
By doing so, we participate in creating a business landscape that combats the existing status-quos and aims for business sustainability.